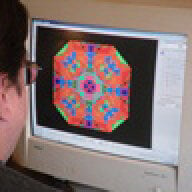 Joined

Aug 4, 2008
Messages

9,089
l
Hi Sledge
I was wondering where we can poll the veterans you speak of. I've not heard anything like that.
I completely agree with the fact that the cut grade has done damage By allowing gaming of the system. But we can not extend this to clarity grading.
I am 100% convinced that highly looked for si1 and si2 stones of the past say 10 to 15 years ago are now getting si1 and vs2.
It is a hard fact that AGS has changed their si2/i1 line in the past.
It is a soft fact they has adjusted other grading over the years to re-align with GIA.