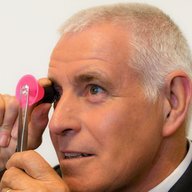 Joined

Aug 15, 2000
Messages

14,926
We have an informal group-think proportion recommendation often quoted to advise newbies on what to look for. I would like to discuss and consider widening that cut range in this thread.
Most people have a budget, it might be $2,000 or $200,000. Often you do not know until they ask about a specific diamond. But for everyone who posts a question there might be dozens of live readers or lurkers and 100's or 1,000's who find a discussion and are influenced by it..
We advise on color and clarity too, for example many people start out higher in clarity and we often bring them back to VS/SI1. Often F, G, H are safe cost effective color recommendations. Widening their cut criteria can help them heaps.
The cut ranges we recommend tend to be tight and INHO will pass over many 'good enough' diamonds. Remember you all may be helping a newbie but don't forget the lurkers who may have other agendas - must be one carat for <$4k etc and they might be too embarrassed to post.
I have been the 'CutNut' since the mid 1990's when I knocked on Martin Rapaport's door of his NYC office. I introduced myself as a diamond cut nerd; he flicked me a few diamonds and asked me to loupe them and tell him table size, crown and pavilion angles etc. After 3 or 4 stones he gave me my handle. In 1999 at his annual talk in Vegas he told the retail trade "if you aren't adding value to the diamonds you sell you might as well be flippin hamburgers". He showed a slide of Pricescope and said most retailers will disappear. I contacted the PS founder, Leonid, and offered to write a tutorial for the site. Rest is history.
My PS involvement has been based on helping people get better looking more beautiful diamonds buy learning and making life difficult for the dinosaur wholesale and cutter trade, who mostly still today flip diamonds. Today I get some criticism from elitist consumers and vendors who believe that everyone should buy the very best cut. And I agree, but realistically there are so many variables and unknowable's that the average Jo/sephine is totally overwhelmed; most want a good enough or better diamond. My strongly held belief is that if I can help people get a better bigger looking diamond for their $$'s then a fair % will 'get it' – that is they will understand what we bang on about.
If their diamond gets more accolades than other peoples then there is a chance that we will convert some of them into addicts who will become one of you. And so many of you have become Supa Dupa Ideal Cut junkies. And that is fantastic because you really 'get it'. Cut is King or Queen.
So the purpose of this discussion is to see if we can not widen the scope of our cut recommendations.
Maybe it can have a Good, Better and Best range? Supa Dupa being the very bestest.