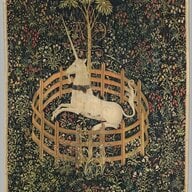 Joined

Sep 13, 2019
Messages

5,063
It's so perfect

@Cerulean

!!

And it's such an achievement!! So many things had to go just right at so many steps. I think a large lower-colour antique is probably the hardest sort of diamond to look for!!

You had to manage your resale/upgrade timing and vendor, you had to find a new vendor, you had to find a sizable stone with exactly the colour that you wanted and with faceting that would shine in a bezel, you had to choose a mount design that was both practical and wearable for you...

Maybe this is the sort of ring that you can appreciate even more because it's an upgrade. Because you put years of time and effort into finding out what *you* like best... This ring is fruition. Maybe this is the sort of ring that really just

can't

happen without all of that self-discovery. I wonder.

I love it. You already know that but I'll say it again anyway

Your new ring is just so perfect for you and the picture of you smiling is still making me smile too
It still amazes me that I pulled it off, to be honest! Working with Adam made it possible, I'm so lucky that the chips fell into place.
And I think you hit the nail on the head - going through this process taught me so much. And I never in my wildest dreams would've imagined that I'd ever have a stone this size, or this color…and yet a stone so perfectly suited to me!
And your words mean so much. As much as I love this ring because it's beautiful and ME it also represents a culmination of knowledge and friendship I've built on this forum! I wouldn't have honed in on my preferences without it. What a delightful reminder to have gracing my finger everyday! I'm so lucky!