By
Erika Winters
Pricescope members have been sharing their rings on our Show Me The Bling Forum for over a decade, so to celebrate Throwback Thursday, we are showcasing 5 gorgeous halo diamond rings posted in 2005. Halo engagement ring are here to stay, and though the look may have evolved over the years, these styles have become a new classic.
The halo works to enhance or change a diamond's shape and also provides a bit of extra oomph for those seeking a bigger look. We've seen round diamonds in cushion- and octagonally-shaped halos that work to change the ring's overall style. And colored diamond halos, like the pinks shown below, marry that perfect pop of color with a dazzling center diamond.
Halo rings are eye-catching. When we're out and about, we find ourselves noticing halos far more often than solitaires. That's not to say solitaire engagement rings aren't gorgeous, but smaller surrounding diamonds create additional sparkle that make us stare.
So check out these 5 halo diamond rings shared in 2005, including one very special antique diamond ring that goes way, way back–a style that will delight forever.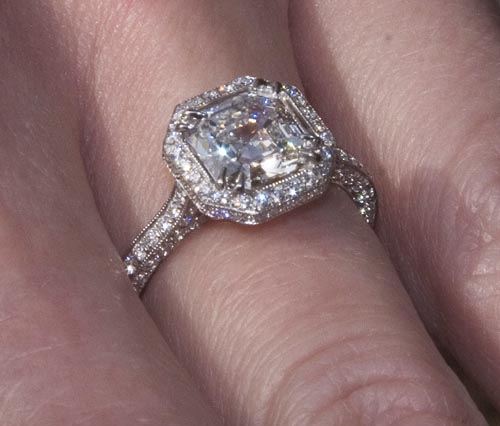 Lovey posted this stunning asscher-cut diamond halo ring back in 2005, and the style is still popular today.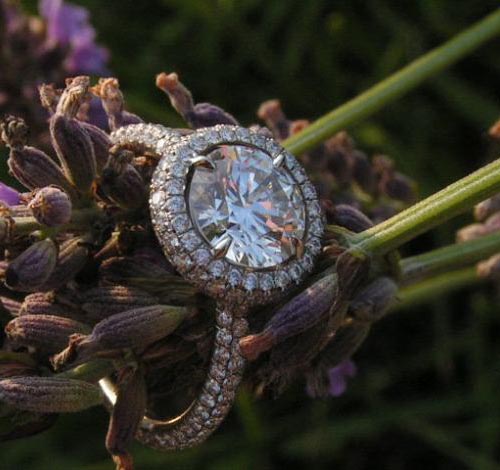 GoveyMaru's round halo diamond ring still stuns us.
Kojack's fiancée's Ritani Endless Love halo engagement ring is a style that endures.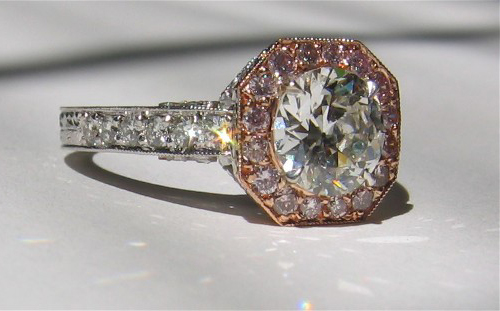 KittenKat's pink diamond halo was one of the first fancy-colored diamond rings shared on PS.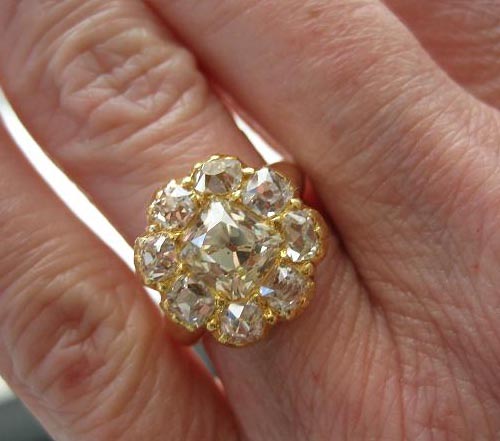 While not a contemporary diamond halo, Kaleigh's heirloom ring that she shared in 2005, shows us a gorgeous early version of the diamond surround. Swoon!
As always, we thank our members for sharing their gorgeous jewels on the forum!
Related Forum and Blog Topics:
Solitaire to halo… before and afters!

Top 3 Engagement Ring Styles from Victor Canera