Solitaire Diamond Engagement Rings
There are many different ring styles available, so it's a good idea to become familiar with the basics. Specialists divide engagement rings into two main categories – solitaire mountings and mountings containing side stones.
The classic one is often placed in the center of the engagement ring. It can be of different size and shape. Engagement rings are of great demand among people who are going to get married very soon or plan to do it in the future. It is so important to choose engagement rings of the high quality.
Solitaire engagement rings have actually been the primary choice of most people when looking for quality engagement rings.
Solitaire Diamond Rings Features
The main characteristic of solitaire ring is that it displays a single diamond on its top. Because the stone is single, it doesn't share its brilliance and glitter with other stones. This only means that the stone looks more attractive and elegant due to its dominance and sole brilliance. Due to the sole precious and valuable stone, the solitaire diamond rings have been the symbol for eternal love in a relationship between a man and a woman.
Diamond solitaire rings feature a single diamond stone. The primary feature of solitaire engagement rings is the diamond. Because the diamond does not shine with any other stones, one can really see the prominent fire and beauty of the ring. However, there could also be some other small accent diamonds that can be placed at the sides of the larger stone.
Another important feature of solitaire diamond rings is the stone's setting. The diamond ring must be studded on metal on such a way that its fire and brilliance will come to the fore more prominently. The bezel and the prong settings are commonly applied. These enable the light to fall on the diamond's facets. More light also means that there will be more brilliance of the stone that can be manifested.
In choosing solitaire diamond rings, you have to spend a lot of your time examining the diamond. You have to learn the four C's of the diamond which include the precious stone's carat, clarity, cut and color. The diamond's carat will define its weight. Furthermore, the clarity of Solitaire Engagement Ring will also define its value. A flawless or perfect diamond is rare.
When it comes to the stone's cut and color for more elegance, there are many things that you can consider. There are Round Brilliant Solitaire Engagement Rings, Ideal Cut Solitaire Ring, Old European Cut Solitaire Ring, and Emerald Cut Engagement Ring that you can always choose from. You can also choose any shape that you want like round or square stone shape.
Over the years, the popularity of solitaire diamond rings has skyrocketed. Today, there are various kinds of solitaire engagement rings that you can identify and this is the reason why you have to choose the best one that will be most ideal for both you and your partner.
Related Threads:
Pictures and Information about Diamond Solitaires
Solitaire Settings
Pictures of Different Solitaire Ring Designs
Solitaire: What Design Do You Have?
Plain Solitaire Engagement Rings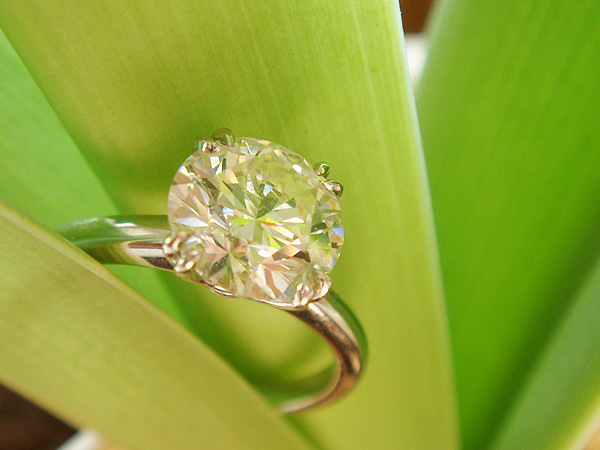 1.55ct Round Brilliant Solitaire Engagement Ring
Posted by zavy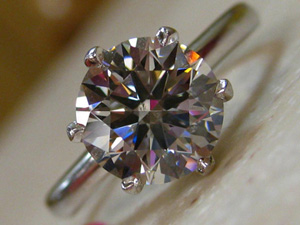 2.28ct Ideal Cut Solitaire Engagement Ring
Posted by KtIceRN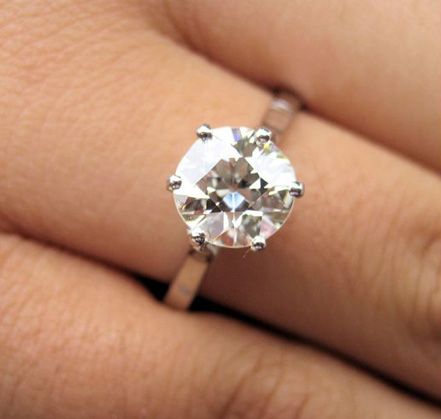 1.33ct Old European Cut Solitaire Engagement Ring
Posted by Miscka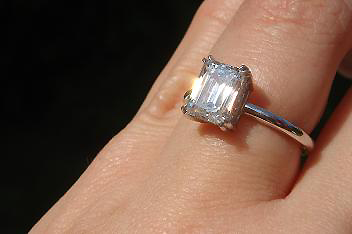 1.7ct Emerald Cut Solitaire Engagement Ring
Posted by Dani
Next topic: