By
Erika Winters
Celebrity engagement rings spur bridal jewelry trends in viral fashion, as the media seizes on the latest betrothals. Up this week: Elle Macpherson's lovely and reasonably sized–in the realm of celebrity rings–emerald-cut solitaire. The 49-year-old model (who's still got it by the way) is engaged to boyfriend and billionaire, Jeffrey Soffer.
People magazine declared that the ring "can be seen from space," but it looks almost modest compared to the uber emerald cuts à la Beyoncé, Kim Kardashian, and of course, our beloved Elizabeth Taylor. But that's ok. Macpherson's ring is a more understated classic, which leads us to our "Ode to Elegant Emerald Cuts" courtesy of our readers.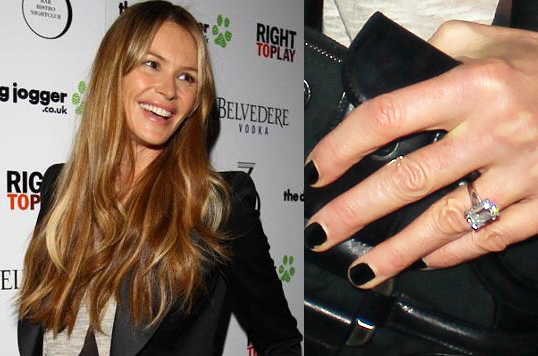 5 Emerald-Cut Diamond Rings from Pricescope Members
Check out the following gorgeous emerald-cut engagement rings shared on Pricescope, and get inspired!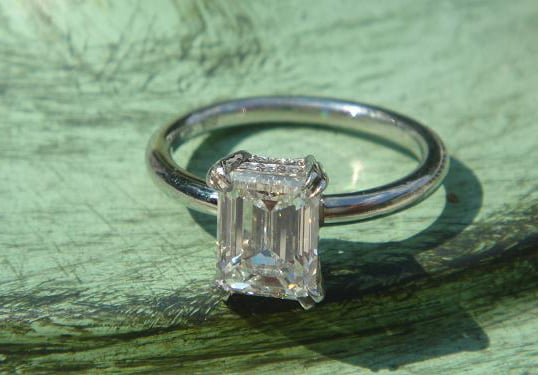 1.7-carat emerald-cut diamond solitaire engagement ring • Posted by Dani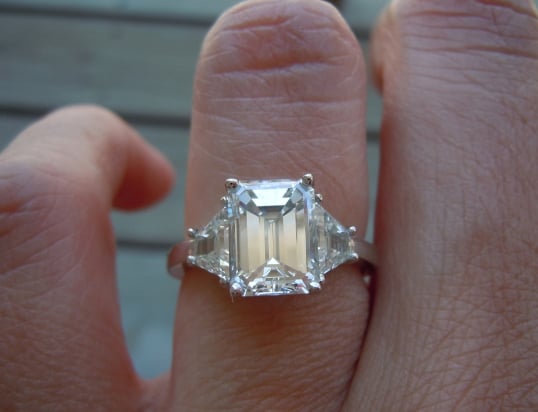 2-carat emerald-cut diamond ring with trapezoid-shaped side stones • Posted by bootsbri22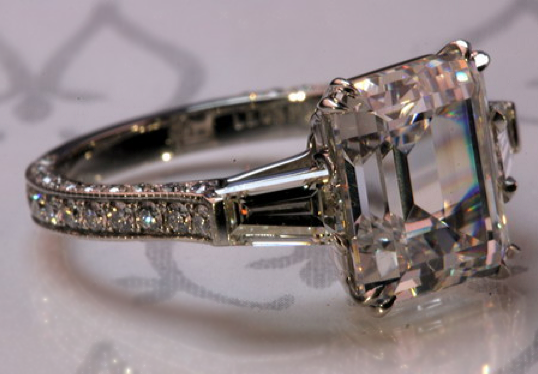 3.22-carat emerald-cut diamond engagement ring • Posted by Fran Fine
3.77-carat emerald-cut diamond ring with French-cut side stones • Posted by mimi72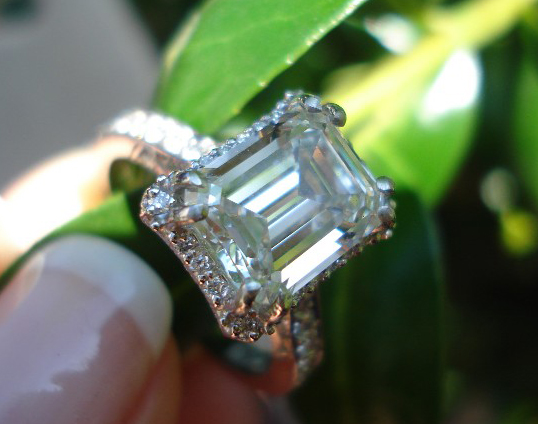 2.75-carat emerald-cut diamond in Tacori setting • Posted by emeraldlover1
Related Pricescope Forum and Blog Topics:
Emerald Cuts & Asschers – A Collection
Blake Lively's Ring Inspires Oval Diamond Dreams