By
Erika Winters
The 2013 Couture and JCK jewelry trade shows will be held in Las Vegas this June, and celebrity jewels will be among the highlights, including new designs from Sutra, Norman Silverman, Arunashi, and Sethi Couture. Check out this preview of red-carpet jewelry from upcoming jewelry shows to catch a glimpse of what celebrities will be wearing for next year's awards season. And stay tuned for our coverage of the 2013 Las Vegas jewelry shows.
Also check out Celebrity Jewelry for the latest looks from the red carpet.
Sutra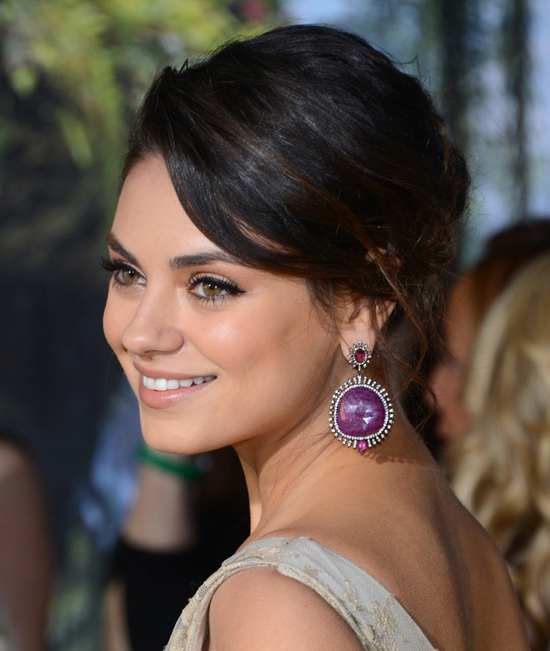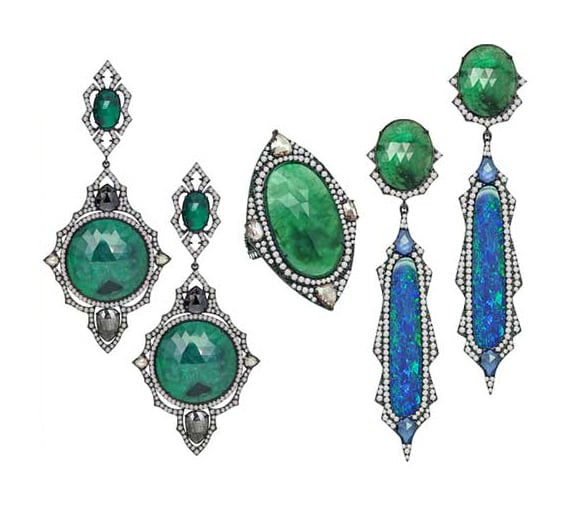 Top: Mila Kunis wore ruby earrings by Sutra to the "Oz The Great and Powerful" premiere. Bottom: Preview of Sutra jewels for Couture 2013.
Norman Silverman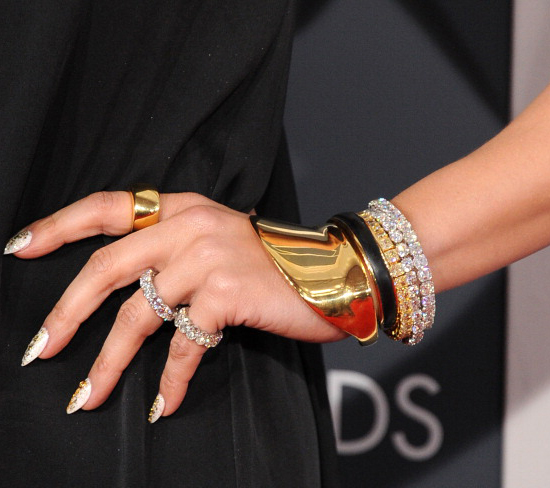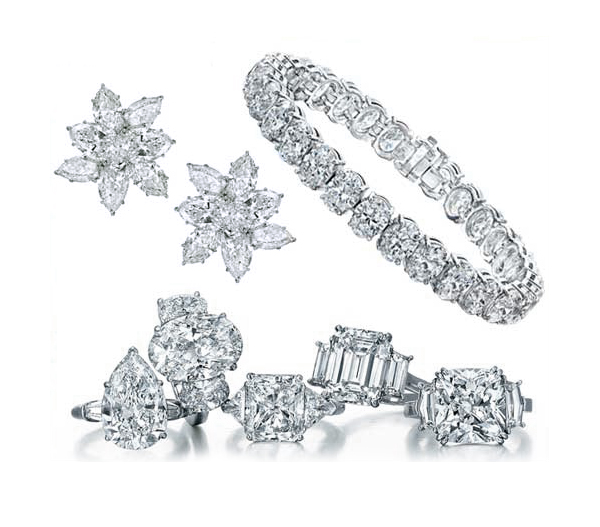 Top: Jennifer Lopez wore $5 million in Norman Silverman diamond jewelry at the 2013 Grammy Awards. Bottom: Preview of Norman Silverman's diamond jewelry for JCK Luxury 2013.
Arunashi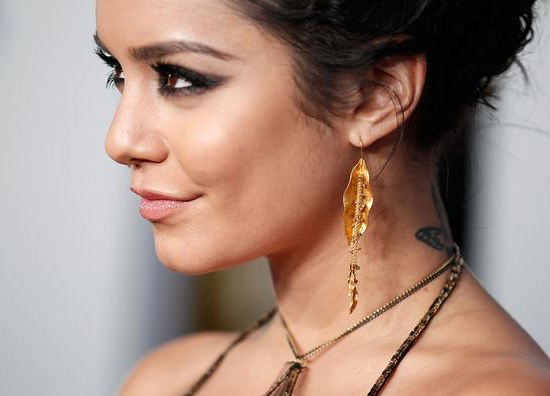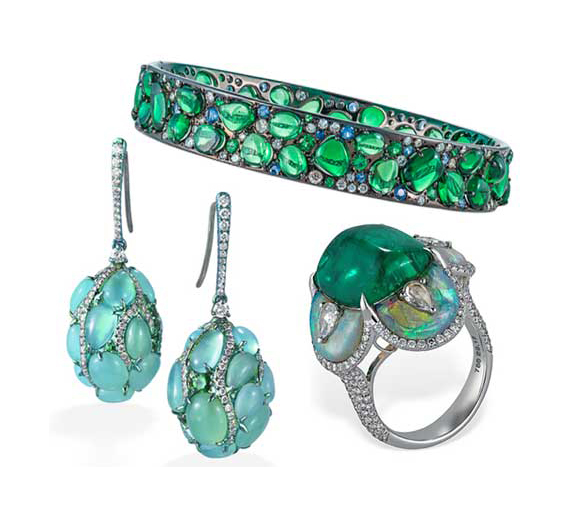 Top: Vanessa Hudgens wore gold earrings by Arunashi at the 2012 People's Choice Awards. Bottom: Arunashi's jewelry preview for Couture 2013.
Sethi Couture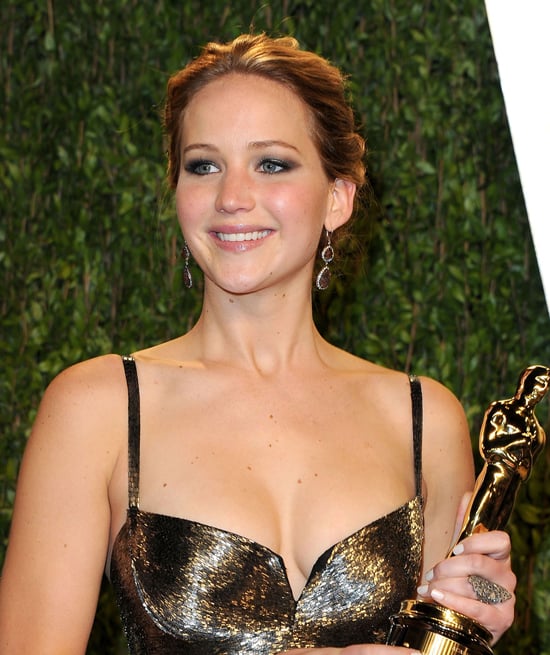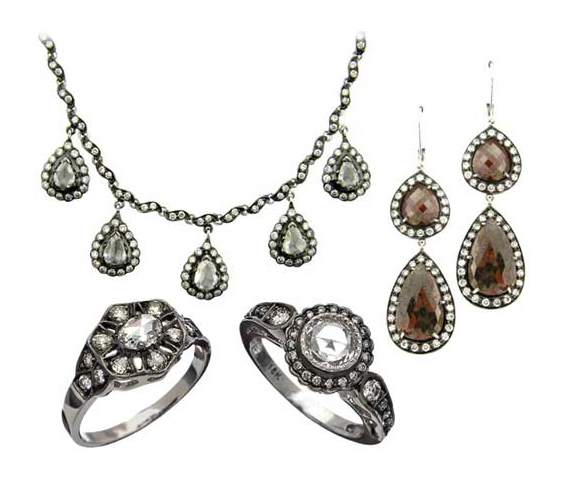 Top: Academy Award winner Jennifer Lawrence wore rose-cut diamond earrings by Sethi Couture to the 2013 Oscars Vanity Fair party. Bottom: Sethi Couture's preview for the Couture 2013 jewelry show.
Related Blog Topics:
Oscars 2013: Celebrity Jewelry Stuns on the Red Carpet

2013 Grammy Awards Jewelry Highlights: Millions in Diamonds, Statement Earrings

Statement Necklaces Take Center Stage at the 2013 SAG Awards