By
Erika Winters
The gowns were tame–for the most part–but celebrities adorned themselves with pomp at the 2013 Grammy Awards. While the show provides a mixed bag of fashion, you can count on bold jewelry, whether it's a full-blown-bling affair or purposeful jewels that hold their own.
Our favorites included statement earrings worn by Miranda Lambert and Jessica Biel. And how could we ignore the millions worth of diamonds worn by Jennifer Lopez and Carrie Underwood? Beyoncé was all geometry with her black and white ensemble, but we had our eyes on what appeared to be a giant shield-shaped (slice or rose-cut) diamond ring by Lorraine Schwartz.
Miranda Lambert in Kimberly McDonald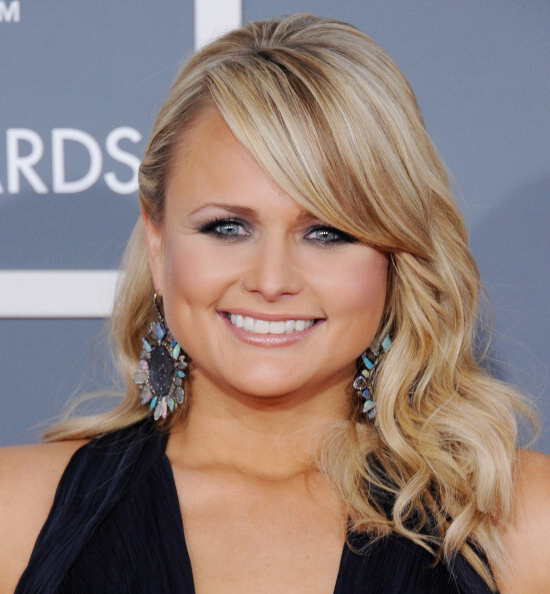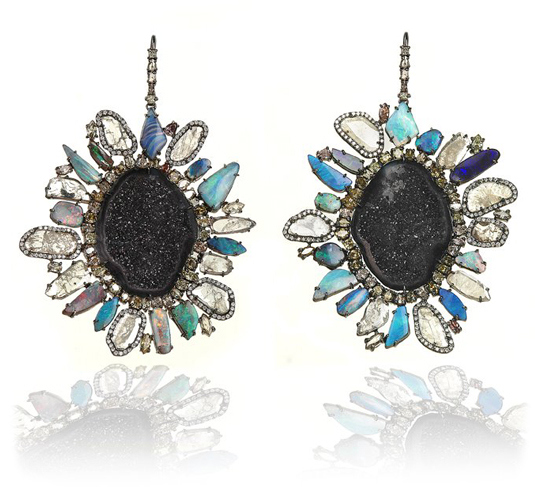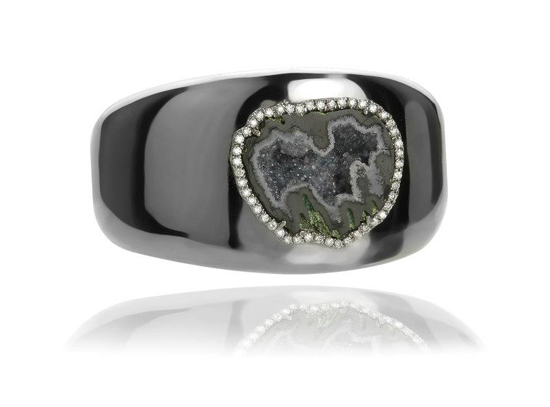 Singer Miranda Lambert wore geode, opal, and diamond earrings and geode and diamond cuffs by Kimberly Mcdonald. Top image: Jon Kopaloff/FilmMagic • Bottom two images: Visit Kimberly McDonald on Facebook to see the album.
Jennifer Lopez in Norman Silverman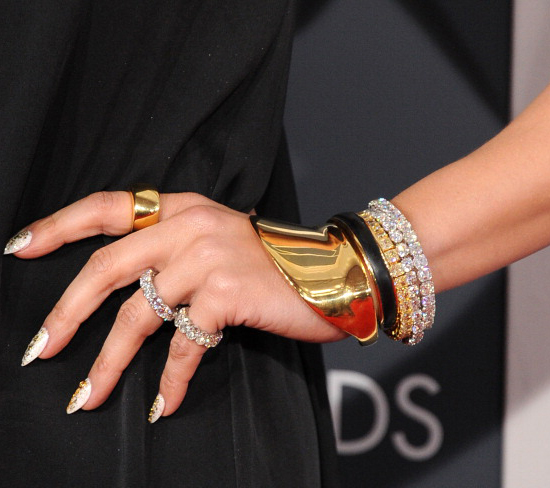 Jennifer Lopez wore $5 million in Norman Silverman diamond jewelry at the 2013 Grammy Awards–including 10-carat diamond studs, two diamond eternity bands of 12.18 and 9.76 carats, a 33.77-carat yellow diamond bracelet, and two additional diamond bracelets of 31.30 and 33.68 carats. Image: Steve Granitz/WireImage
Carrie Underwood in Johnathon Arndt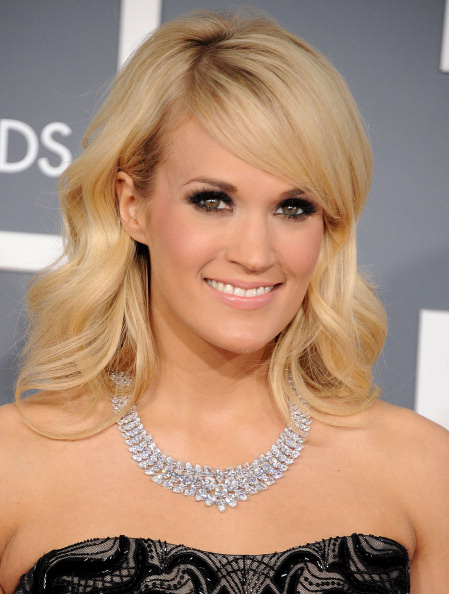 Singer Carrie Underwood wore a $31 million diamond necklace by Johnathon Arndt. The necklace is set with 381 carats of oval, pear, marquise, and round diamonds. Image: Steve Granitz/WireImage
Jessica Biel in Lorraine Schwartz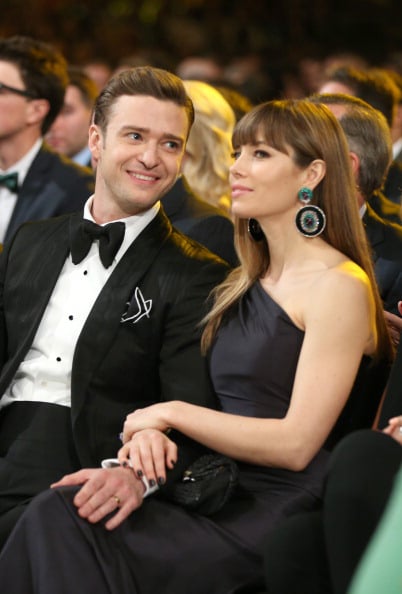 Jessica Biel stunned in emerald, amethyst, and diamond statement earrings by Lorraine Schwartz. Image: Getty Images for NARAS
Beyoncé in Lorraine Schwartz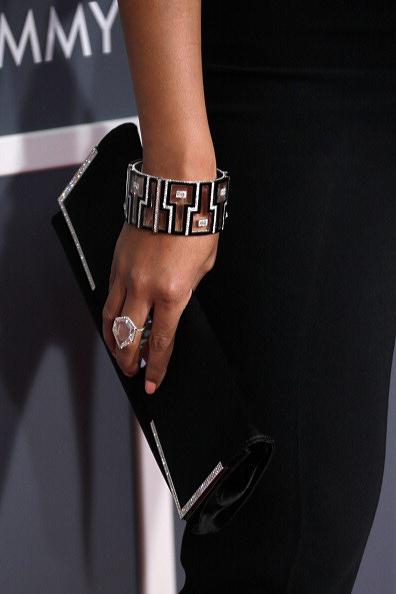 Beyoncé wore jewelry by Lorraine Schwartz to the 2013 Grammy Awards. Image: Jeff Vespa/WireImage
Related Topics:
Statement Necklaces at the 2013 SAG Awards
Michelle Obama Rocks Kimberly McDonald Jewelry at the 2013 Inaugural Ball
Beyoncé Stuns in Emerald Jewels at President Obama's Inauguration