By
Erika Winters
First Lady Michelle Obama stunned in a red Jason Wu gown and diamond jewelry by designer Kimberly McDonald at the 2013 Inaugural Ball. The First Lady wore custom designed earrings and bangle bracelets featuring McDonald's unique geode-outline shapes with rose-cut diamonds. The designer also worked with Jason Wu on the gown itself, which is adorned at the neckline with a diamond ring gathering the halter. Obama has sported Kimberly McDonald's designs at other events, including the 2012 Democratic Convention.
Check out the photos below to see Michelle Obama's Inaugural Ball jewelry in detail, including a close-up of her wedding set–which looks like a Tiffany-style six-prong with a baguette diamond wedding band–a classic!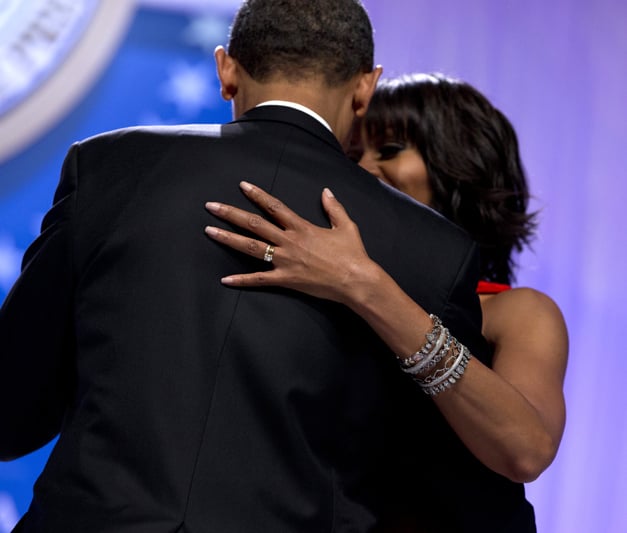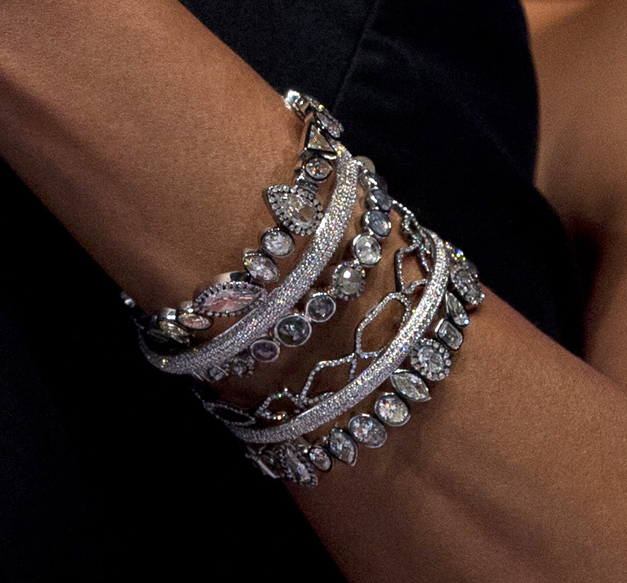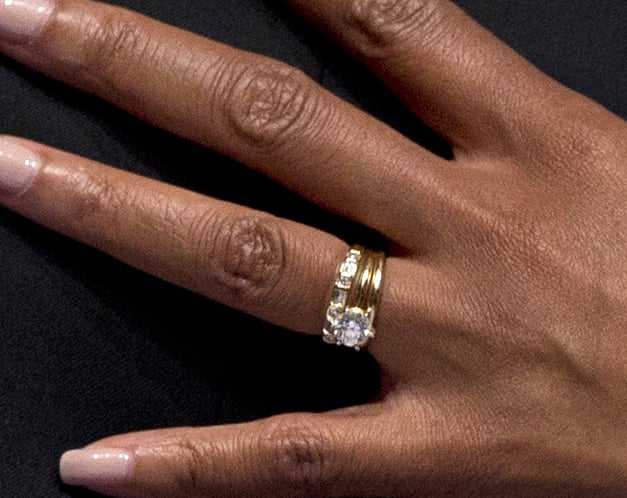 (Top) President Obama and First Lady Michelle Obama dance at the 2013 Inaugural Ball. (Middle) Diamond bangle bracelets by Kimberly McDonald. (Bottom) A close-up view of the First Lady's wedding rings. AP Photo/Carolyn Kaster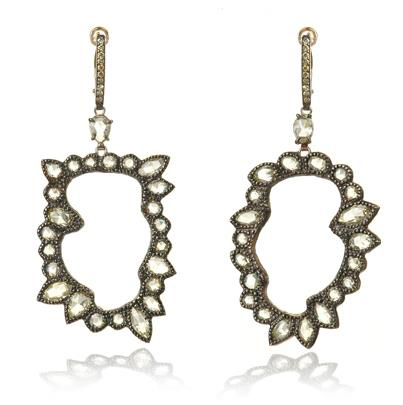 Kimberly McDonald geode-outline earrings with rose-cut diamonds worn by First Lady Michelle Obama at the 2013 Inaugural Ball. Visit Kimberly McDonald's Facebook album of jewels from the 2013 Inaugural Ball.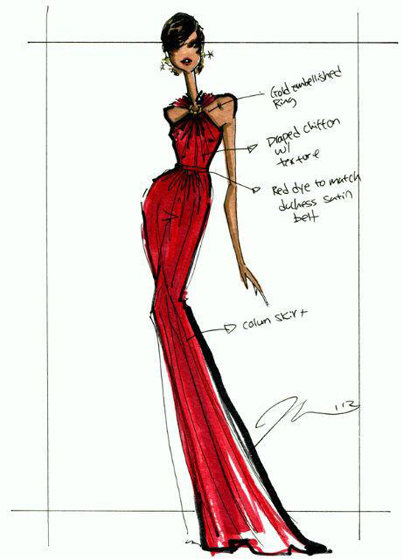 Jason Wu's sketch of Michelle Obama's Inaugural Ball gown. The ring at the neck was embellished with diamonds and designed by Kimberly McDonald. Image via Alina Cho's Twitter.
Related Topics:
Kimberly McDonald Adorns Michelle Obama at the DNC
Beyoncé Stuns in Emerald Jewels at President Obama's Inauguration