Jewelers Share Their Top 3 Most Popular Engagement Rings
We asked some of our participating jewelers to send us their top 3 most popular engagement ring styles to share with the Pricescope community. We will be featuring one jeweler each week, starting with Victor Canera.
Victor Canera is a third-generation jeweler known for his handmade, custom engagement rings. He is inspired by antique and vintage jewelry and creates his pieces using Old World fabrication methods. Each ring is built to accentuate a specific diamond or colored gem. The result is a highly individualized, one-of-a-kind creation.
We asked Victor what he loves the most about designing engagement rings:
I'd have to say that I love the jeweler aspect of designing engagement rings. How a piece can come together after days of work. It's really a transformation, like a moth turning into a butterfly. I mean you start out with bare metal, and with enough time and work, it can turn into something really beautiful. I really do feel the pride at the end of the process.
The second part that I love equally as much, especially with engagement rings, is that I get to be a part of a really important day in two people's lives. I feel like I've added something meaningful and important, and for me to be involved in that moment, it's really nice. I love seeing videos of proposals with my rings, it's actually quite moving for me.
Victor Canera's top 3 most popular engagement ring styles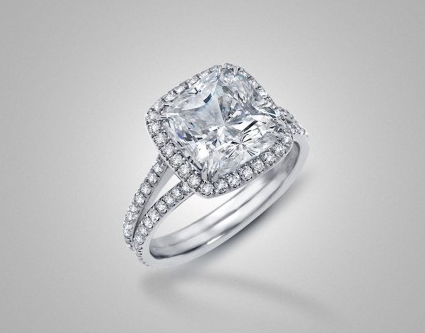 The Donna Split-Shank shown with cushion-cut diamond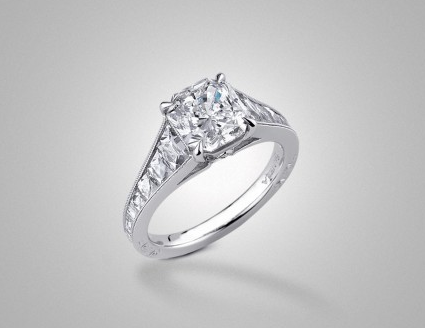 The Sophia French-Cut Solitaire shown with radiant-cut diamond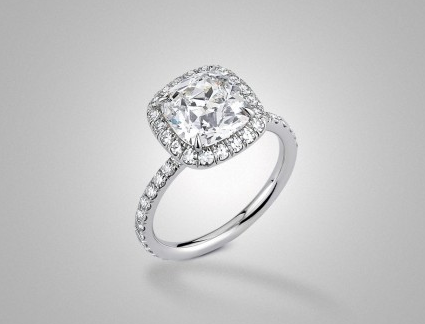 The Emilya Halo Solitaire shown with vintage cushion-cut diamond
Related Pricescope Forum and Blog Topics:
Post your Victor Canera beauties here!
Jewel of the Week – Victor Canera Sapphire Trilogy Halo Ring