October is National Breast Cancer Awareness Month, and we are inspired to Think Pink. Show your support for the cause and wear your pink gems this month! There are so many pink gemstone varieties available, ranging from vivid purplish-pink to soft ballet-slipper pink. So break out your pink tourmalines, spinels, sapphires, pearls, morganites, and of course pink diamonds to raise awareness.
Pink-gem rings for your inspiration….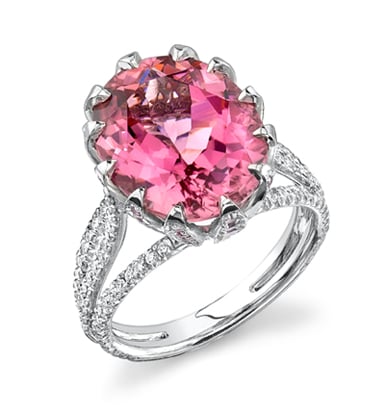 Pink tourmaline and diamond ring by Omi Privé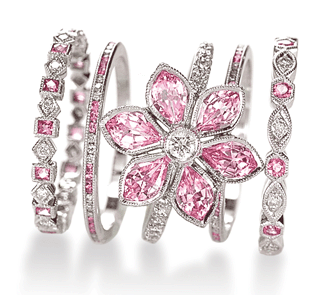 Pink sapphire and diamond rings by 23rd Street Jewelers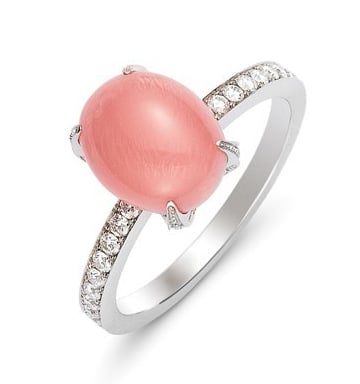 One-of-a-kind "Empress" ring with 7mm conch pearl by Mikimoto
Jean Schlumberger Daisy Ring with fancy vivid pink diamonds by Tiffany & Co.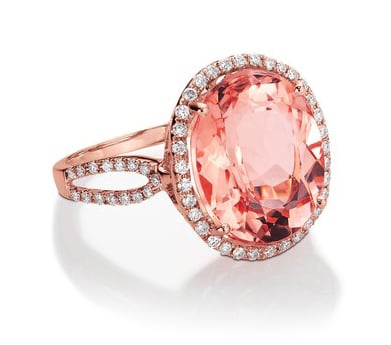 Morganite and diamond ring from Blue Nile
Related Topics:
Rio Tinto's Highlights from "Out of the Vault: Pink Diamonds and Royalty"
Gabriel & Co. "Care Collection" for Breast Cancer Awareness