Happy Birthday June Pricescopers!
What better way to celebrate our June birthdays than with a pair of conch pearl and diamond earrings by Pioneer Gems? We had the pleasure of meeting the company's owner and designer, Ashok Sancheti, at the 2012 AGTA GemFair at JCK in Las Vegas, and he showed us some incredible pearl jewelry including this one-of-a-kind pair of natural conch pearl and diamond earrings. Pioneer Gems is known for its award-winning designs featuring rare, colored gemstones in handmade, original jewelry.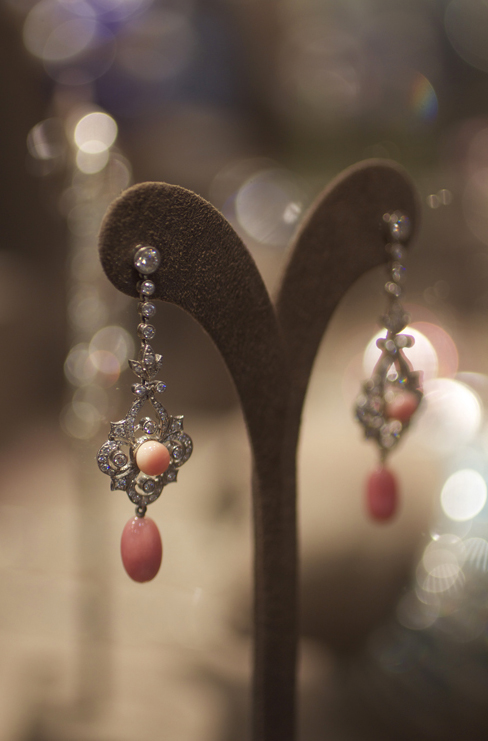 Conch pearl and diamond earrings by Pioneer Gems
Conch "pearls" are non-nacreous, so they differ from the more common freshwater, akoya, Tahitian, and South Sea pearls. Conch pearls are produced by the queen conch mollusk and are typically irregular in shape and color. The natural pink conch pearls above are remarkable for their uniform shape and even pink color.
Related Topics:
Happy birthday fellow PSers born in June!