JCK 2012 Designer Spotlight: Omi Privé
There is color, and there is color…and when you marry Omi Gems' fine colored stones with impeccably crafted jewelry designs, you have Omi Privé.
Niveet Nagpal, Omi Privé's owner and designer, launched the company's collection of handmade colored gemstone and diamond jewelry at JCK 2012. The collection features rare, vivid gems in timeless designs that range from red-carpet worthy to everyday wear. From a 30-carat unheated Ceylon sapphire ring to a 2.8-carat vivid, pink spinel in pavé, the collection offers jewels for a variety of tastes and budgets.
"Pieces should be engaging and entertaining, a colored gem that she constantly wants to look at. Above all, the styles women wear should represent their true spirit," said Niveet Nagpal. "She knows what she wants and knows how to wear it." Indeed.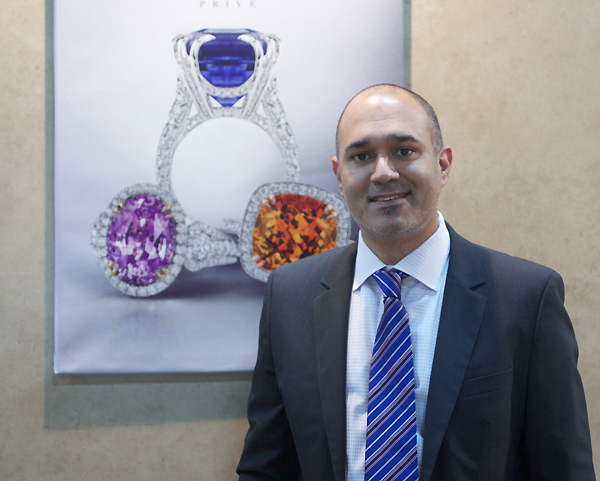 Omi Privé owner and designer, Niveet Nagpal, at JCK 2012. The designer was honored at the third annual Platinum Guild Awards for his sapphire eternity wedding band.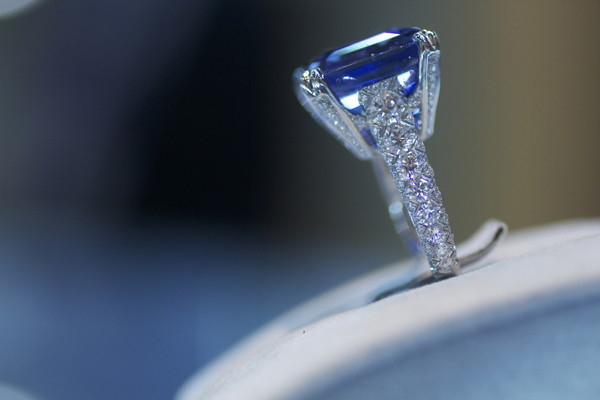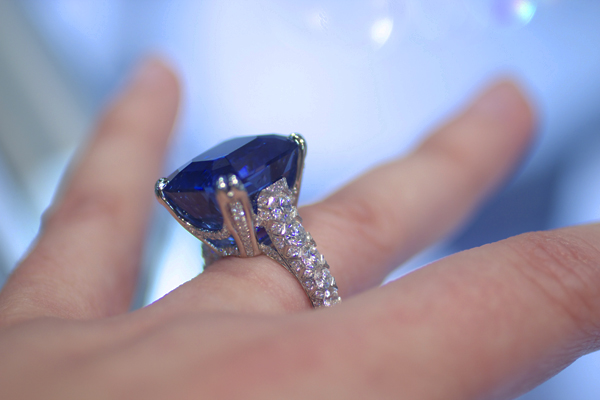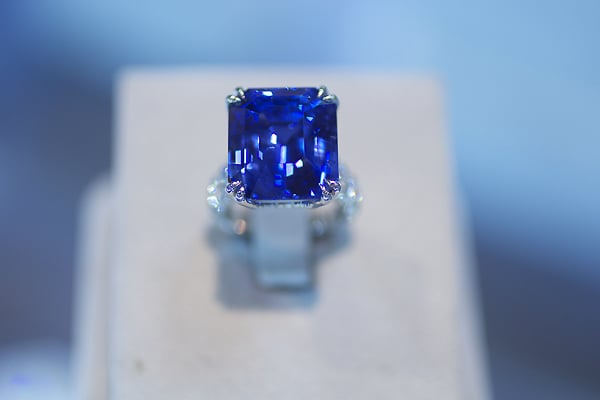 JCK Jewelers' Choice Award Finalist: 30.34-carat unheated Ceylon sapphire and diamond ring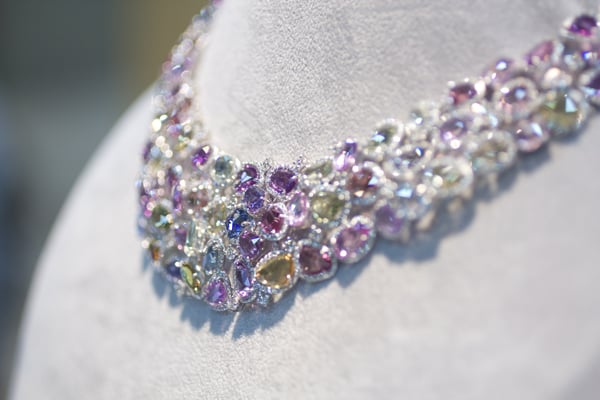 Multi-colored sapphire and diamond necklace handcrafted with 186 carats of unheated rose-cut, fancy sapphires and 21 carats of diamonds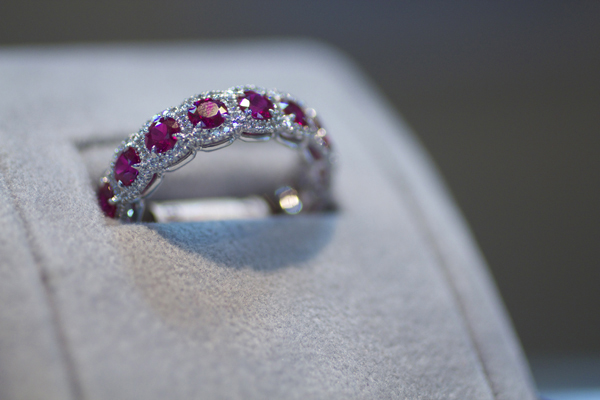 Shown with 3.43 carats of rubies, this design won the 2012 Platinum Innovation Award for Buyer's Choice in the platinum wedding band category. The award winning ring is set with blue sapphires.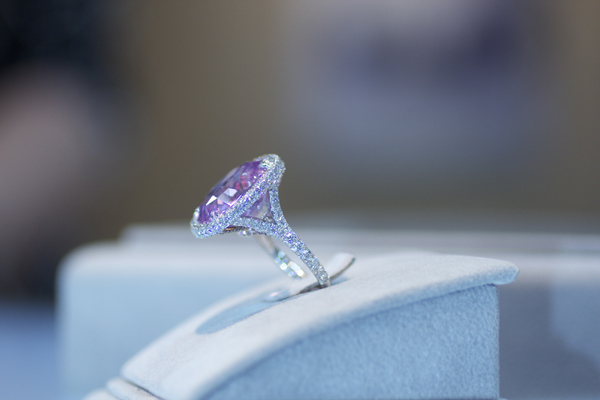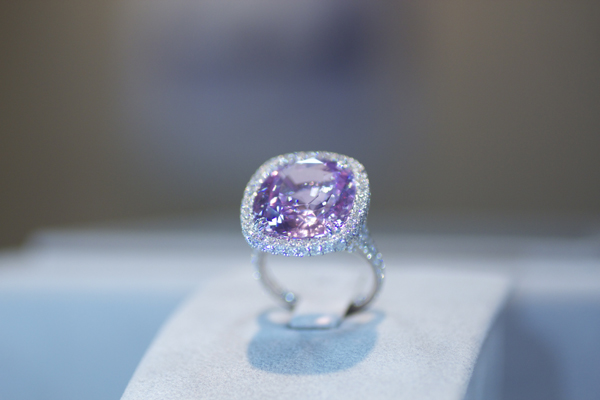 20.02 carat unheated pink sapphire and diamond ring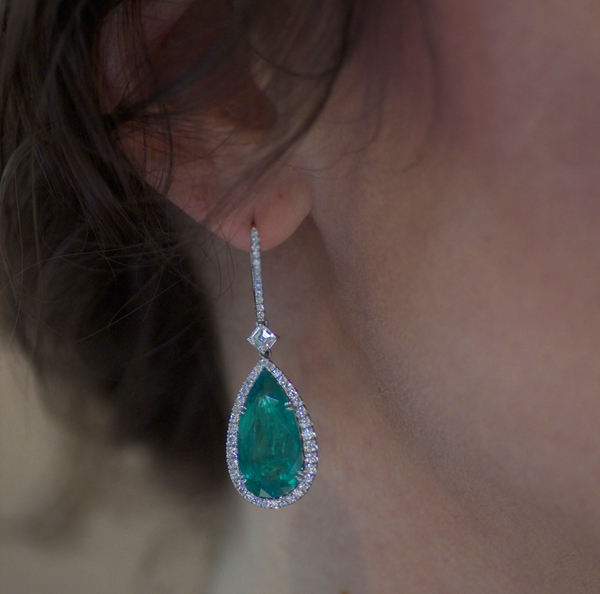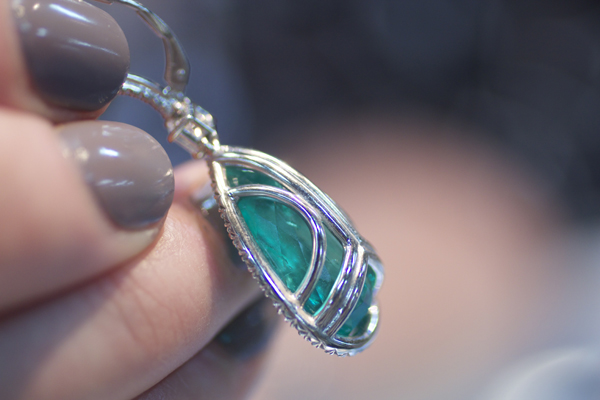 Colombian emerald and diamond earrings handcrafted with 21 carats total of pear-shaped emeralds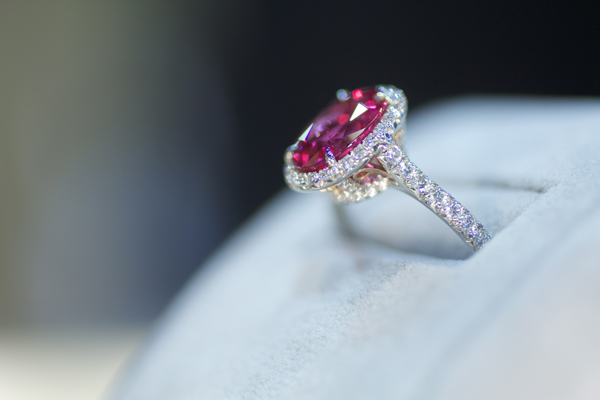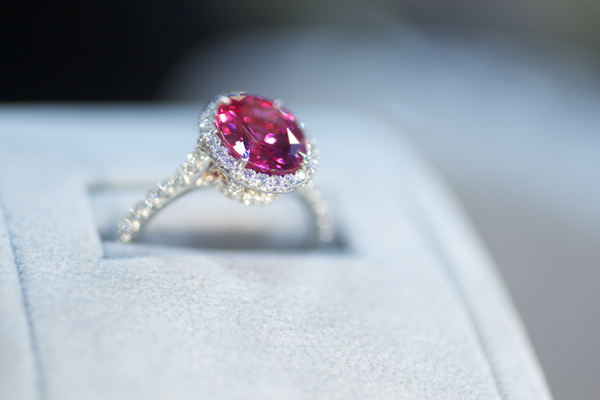 2.88-carat oval spinel and diamond ring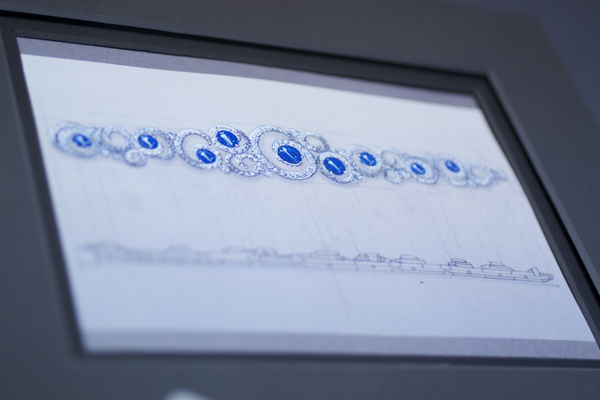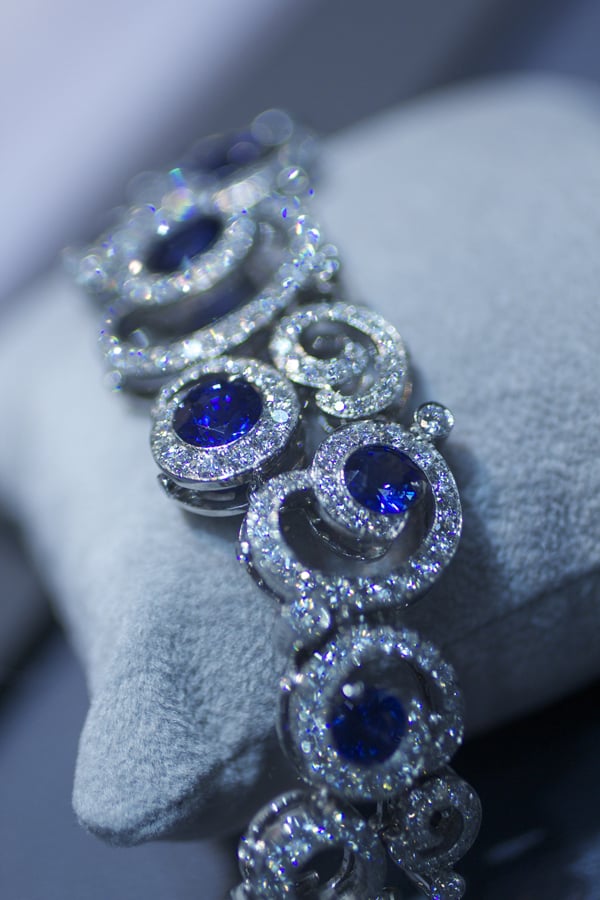 From rendering to finished jewel: Sapphire and diamond bracelet with 15.09 carats of sapphires and 10.84 carats of diamonds
Images by Erika Winters
Share and discuss Omi Privé on the Forum