JCK 2012 Designer Spotlight: Goshwara
I see a glow of orange from across the room, and like a heat-seeking missile, I bolt to my target, a 110-carat spessartite cabochon ring. I am entranced and so is everyone else. A crowd has gathered around this booth of jewels. We are all hypnotized by the glow, the splendor, the array of vivid colored gems…Welcome to Goshwara.
With bold and luxurious designs, Goshwara president and designer, Sweta Jain, captures light through color. Jain's creations feature mandarin garnets, emeralds, rubellite tourmalines, amethysts, and tanzanites in 18k gold and platinum. Color is the star of her innovative collections: Ample cabochons and faceted and carved gems play the central roles, while pavé diamonds and sapphires offset intimate details. Goshwara's necklaces and earrings range from tailored to tasseled. Statement rings beckon to adorn and smaller stackables are available for myriad combinations.
Ms. Jain and Filecellia Sampson, the company's client and public relations coordinator, guided me through the collections, which include one-of-a-kind jewels. Enjoy Goshwara from JCK Luxury 2012.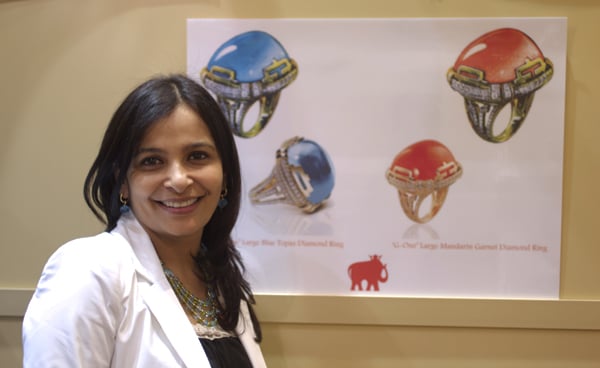 Goshwara president and designer, Sweta Jain, at 2012 JCK Luxury. Ms. Jain was honored at Platinum Guild International's third annual Platinum Guild Awards and won the Editor's Choice award for the company's platinum and emerald bead flower earrings.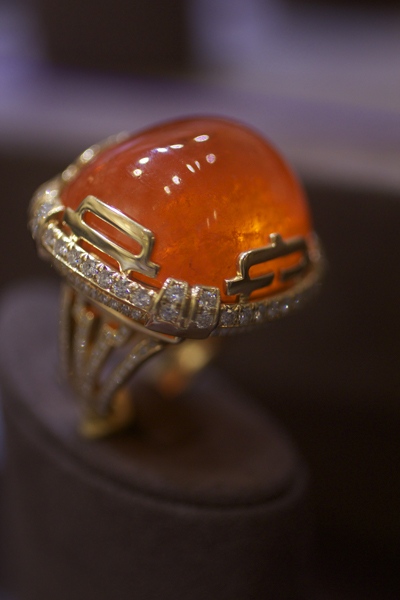 110-carat mandarin garnet cabochon ring in 18k gold with diamonds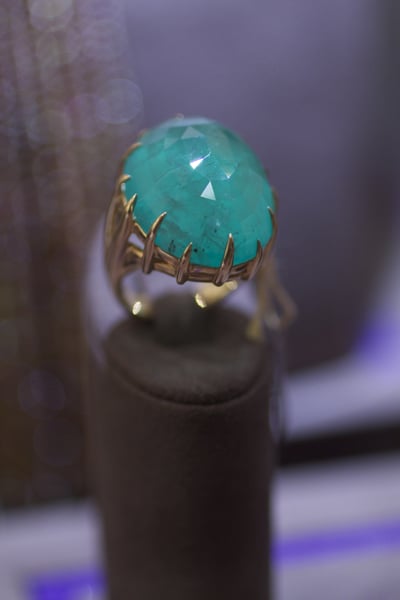 35-carat domed and faceted emerald ring in 18k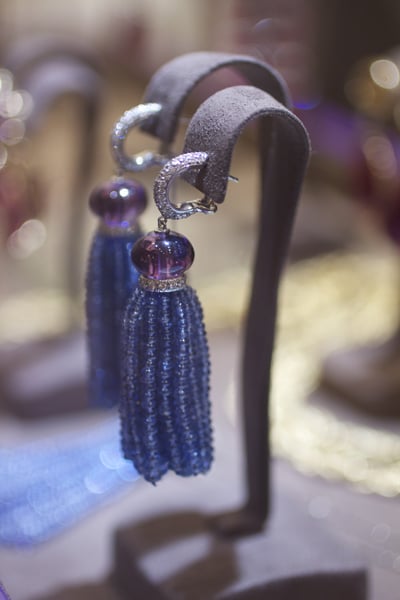 Tanzanite tassel earrings with amethyst cabochons and diamonds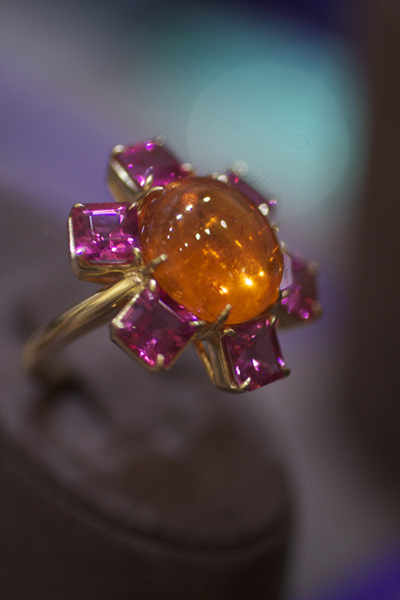 Spessartite cabochon and faceted rubellite ring in 18k gold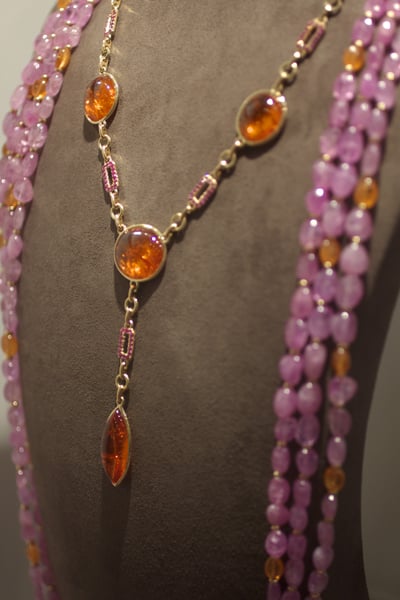 Mandarin garnet necklace in 18k gold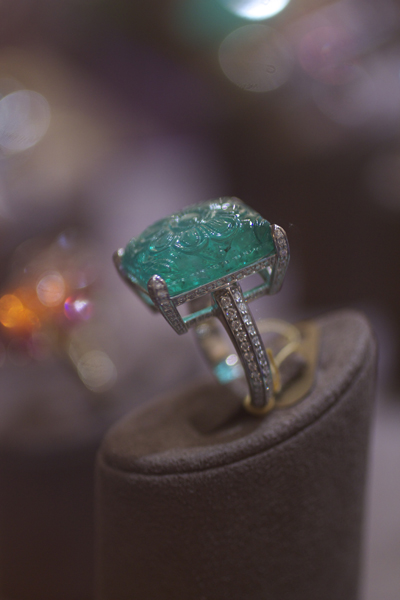 Carved emerald and diamond ring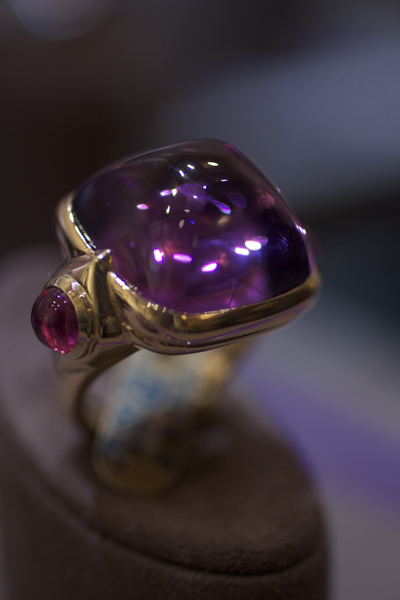 Amethyst and rubellite ring in 18k gold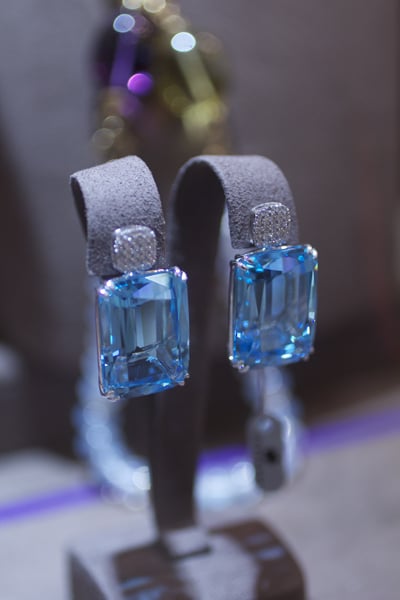 Goshwara topaz and diamond earrings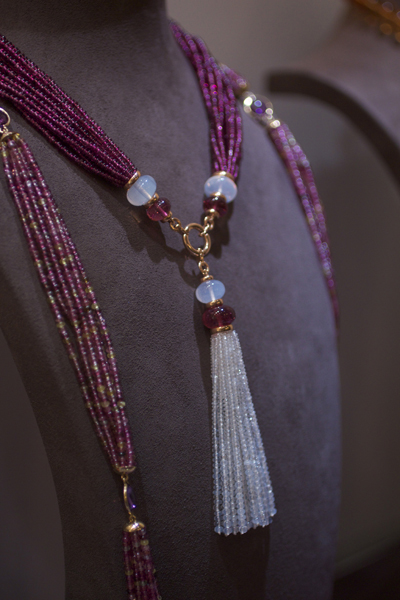 Rubellite and moon quartz tassel necklace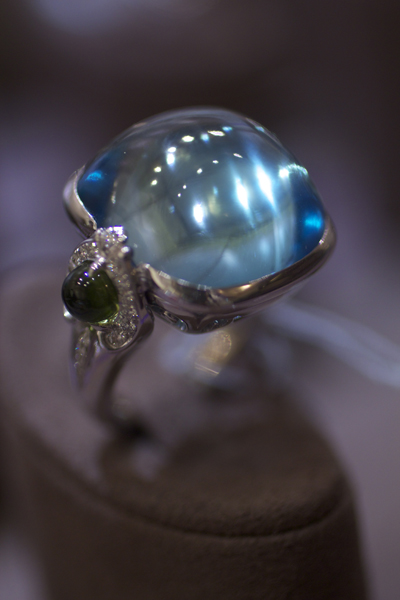 Topaz and peridot ring with diamonds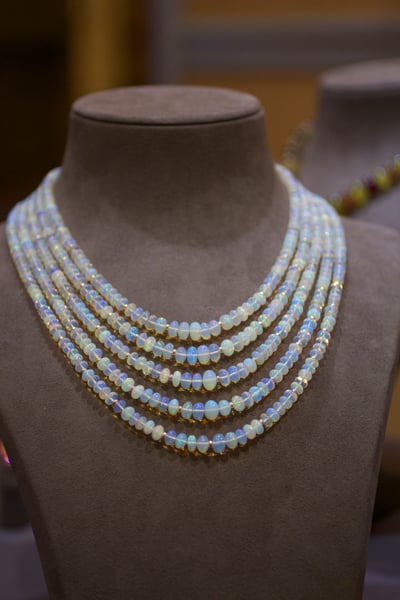 Opal necklace with 18k gold
Share and discuss Goshwara on the Forum