By Erika W.
October is National Breast Cancer Awareness Month, and Gabriel & Co. has created its new "Care Collection" to help spread the word on early detection. The jewelry company is working in partnership with the National Breast Cancer Foundation, and a portion of sales will be donated to the NBCF.
The collection incorporates the breast cancer pink ribbon in rose gold and diamond rings, pendants and earrings. Contact Gabriel & Co. for more information.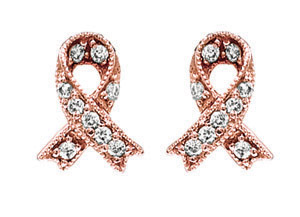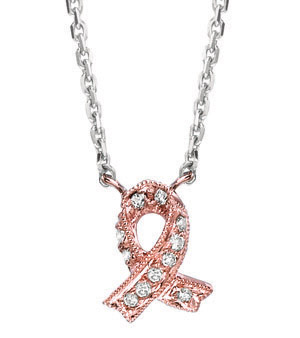 "Wearing the pink ribbon signifies solidarity with the women fighting breast cancer, the belief in finding a cure, and a positive outlook of the future. The Care Collection program offers a way to proudly show support for the NBCF in a unique and stylish way." – Gabriel & Co.
Related Topics:
Pink sapphires, rose gold and breast cancer.