By
Erika Winters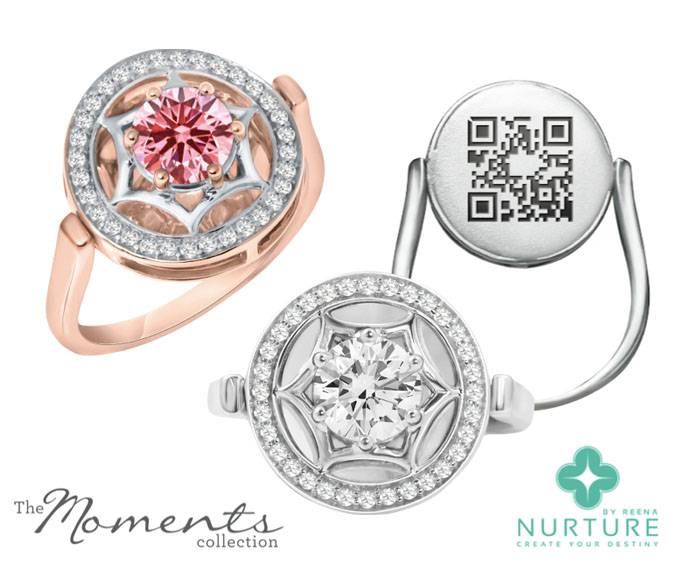 The future of jewelry–Those were the first thoughts that came to mind when I learned about Reena Ahluwalia's new Nurture by Reena line featuring lab-grown diamonds and wearable technology. The "Moments Collection" will debut at JCK 2014, and I am so excited to see these pieces in person.
Many of us know Reena Ahluwalia from her design work with Royal Asscher, Rio Tinto, and Forevermark–to name a few. Her innovative designs have earned her multiple awards. And her forward-thinking approach to jewelry continues to inspire industry professionals and consumers alike.
There are two aspects to this collection that suggest the future evolution of jewelry: lab-grown diamonds and wearable technology.
Lab-grown diamonds: Ahluwalia states that Nurture by Reena is the world's first lab-grown diamond designer jewelry brand. Nurture by Reena is also the only independent designer-led jewelry brand that exclusively features lab-grown diamonds in 100% of its products–designed by Ahluwalia herself. And the "Moments Collection," debuting at JCK 2014, features colorless, pink, and yellow lab-grown diamonds.
Wearable Technology: The "Moments Collection" features a discreet QR code on the back of each piece. The QR codes allow people to personalize their pieces with messages and images that can be accessed anytime via the code. As Ahluwalia states, the jewel becomes "a modern-day digital talisman, a time capsule."
The "Moments Collection" was inspired by blooming flowers and is offered in 18k white, yellow, and rose gold. The collection includes rings, pendants, earrings, and bracelets. "I looked at blooming flowers for inspiration and symbolism. For me, flowers are like moments–ephemeral, yet deeply memorable," said Ahluwalia
"Let me take you on a journey one could only imagine before. I am proud to bring to you a collection that celebrates the changing consumer values of today, embodies what real love means and helps you express your deepest personal stories. For retailers, this also offers phenomenal value and choices through layers of differentiation, which is essential to stand out in retail space today." said Ahluwalia.
Nurture by Reena will be unveiled at JCK 2014 in the Design Center: Booth S10519.
*For those new to lab-grown diamonds, these diamonds essentially have the same chemical composition and crystal structure as earth-mined diamonds. They are simply grown in a lab.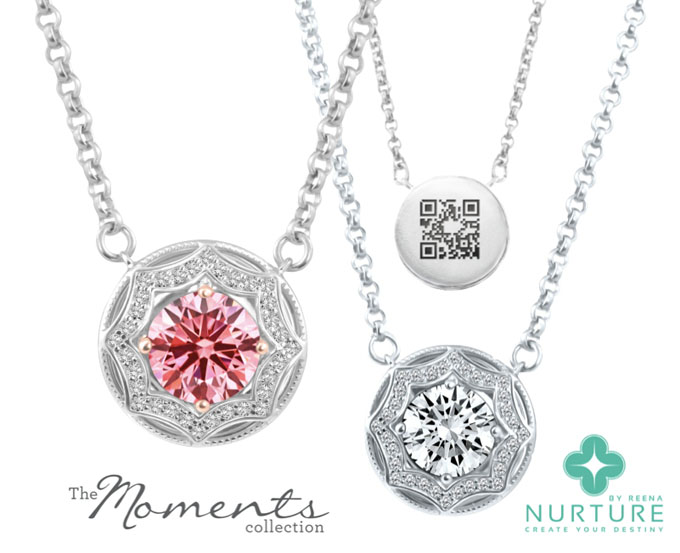 Related:
Reena Ahluwalia Debuts Award Winning "Canoe" Diamond Necklace

Royal Asscher to Launch "Shining Stars" Collection
Rio Tinto Unveils Inaugural Jewelry from Indian Diamond Mine