De Beers' diamond brand Forevermark has unveiled the Forevermark Promise Exhibition, a collection of pledges and exceptional diamond jewelry from top designers around the globe. The collection presents a diverse array of jewelry styles inspired by the word "promise." Designs feature Forevermark diamonds, which are individually inscribed with "a promise that it is beautiful, rare, and responsibly sourced."
The diamond jewelry pieces come from the U.K., the U.S., China, Hong Kong, and India. Designers include Reena Ahluwalia, Shaun Leane, Chow Tai Fook, Stephen Webster, and Biren Vaidya.
Reena Ahluwalia, who designed the 85-carat "Eternal" necklace (shown below) for Forevermark jeweler Vummidi Bangaru Jewellers, shares her inspiration:
"I promise you my love for as long as there are stars in the sky." The 'Eternal' necklace is inspired by the promise of eternal love. The continuous form of the necklace comes together in an unbroken knot as its central focus. The knot symbolizes a lover's promise of never-ending love and trust. The collar consists of star motifs in the sky representing eternity. The five cascading elements below the knot are the five building blocks of the universe – earth, fire, sky, water, and air. The design celebrates the promise of love that stays forever.
Below are selections from the exhibition including links to videos showing the making of each piece. The full collection can be seen at A Promise Shared, and Forevermark invites visitors to make and share their own promises.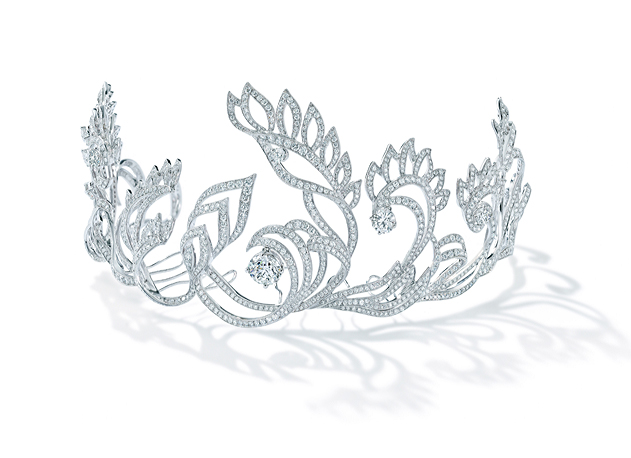 The "Flower" Tiara by Chow Tai Fook • Video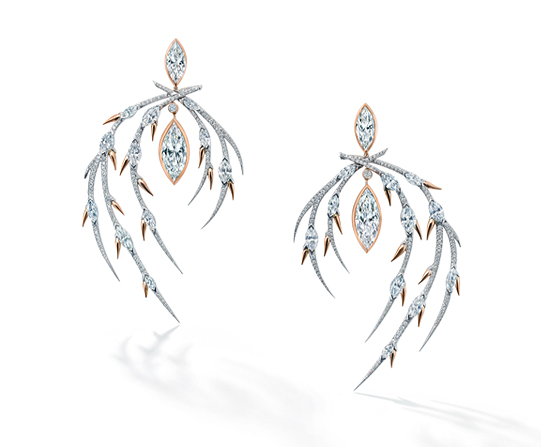 "Earrings XVIII" by Shaun Leane • Video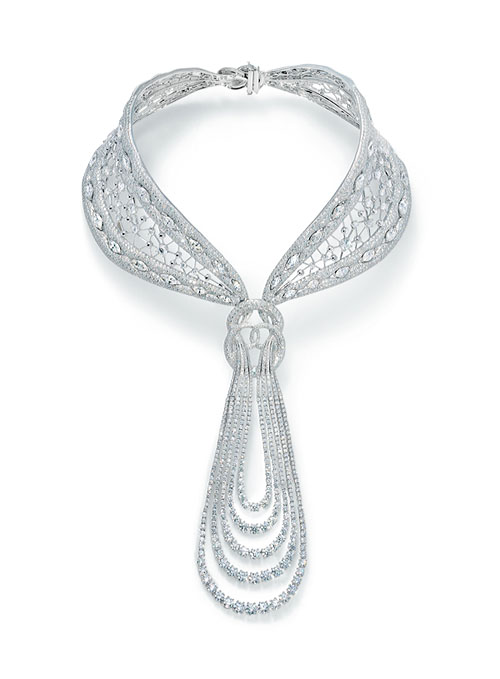 85-carat "Eternal" necklace by Reena Ahluwalia • Video
Images courtesy of Forevermark.
Related Topics:
De Beers' Forevermark Launches Virtual Try-On for Online Jewelry Shoppers

Reena Ahluwalia Debuts Award Winning "Canoe" Diamond Necklace

Reena Ahluwalia Designs Inaugural Jewelry from Indian Diamond Mine