Jewelers Share Their Top 3 Most Popular Engagement Rings
Up this week: High Performance Diamonds, a diamond jewelry retailer known for its boutique selection of "Infinity Diamonds," super-ideal cut "hearts & arrows" rounds and princess cuts. High Performance Diamonds features both designer engagement ring brands and its own line of custom creations. The company will also be carrying designs by Jewels by Erica Grace and is now offering hand-forged pieces.
We asked High Performance Diamonds owner Wink Jones to share what he loves the most about creating engagement rings:
What I like most about working with couples on engagement rings is that I am helping them to memorialize an important moment in their life.
In many ways when the groom gets down on his knee and presents the engagement ring to a young lady he is creating an indelible photograph in her mind of that magical moment. If it is done properly, she will be able to describe that moment in full Technicolor 50 years later. It is my honor and joy to assist in creating a truly memorable milestone in each couple's life.
Top 3 most popular engagement ring styles from High Performance Diamonds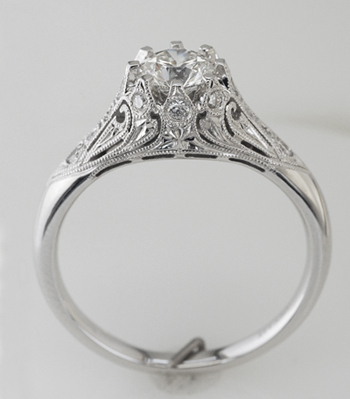 Crowning Glory diamond engagement ring
Rush diamond engagement ring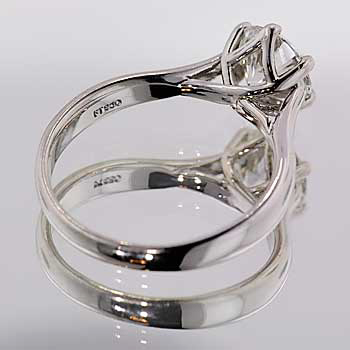 Vatché Royal Crown diamond engagement ring
Related Topics:
Pricescope Journal Articles by Wink Jones
OEC band overhaul by Winfields/High Performance Diamonds