Jewelers Share Their Top 3 Most Popular Engagement Rings
This week's featured jeweler, Whiteflash, sent its current top 3 designer styles, including the signature "Legato Sleek Line Pavé," the "Verragio Twisted Shank 3-Stone," and a design by Ritani. The company also stated that they sell a lot of classic Tiffany-style solitaires, but the following three designer styles are garnering the most attention at the moment.
Whiteflash is a renowned online diamond jewelry retailer specializing in engagement rings that feature the company's own line of ideal-cut diamonds called "A Cut Above". Whiteflash recently opened a new showroom in Sugar Land, Texas, to provide a more traditional retail experience to local customers.
We asked Vice President Bryan Boyne for his perspective on what it means to create engagement rings for Whiteflash customers.
What we love most about creating engagement rings for our customers has to do with the excitement and importance of the occasion. Ironically, we do not see ourselves as being in the luxury business! These are life events that we are given the privilege of playing a part in.
Our customers are at an extraordinary stage in their lives. It is a time of exceptional optimism, symbolism, excitement, and also anxiety. The engagement ring is such an integral piece of their whole experience that we feel a duty that goes way beyond commerce. It's not just business, it's personal! And we thrive on hearing the emotional testimonials from these folks when we have delivered our part. It is highly satisfying and incredibly motivating to the whole Whiteflash team.
Top 3 most popular engagement ring styles from Whiteflash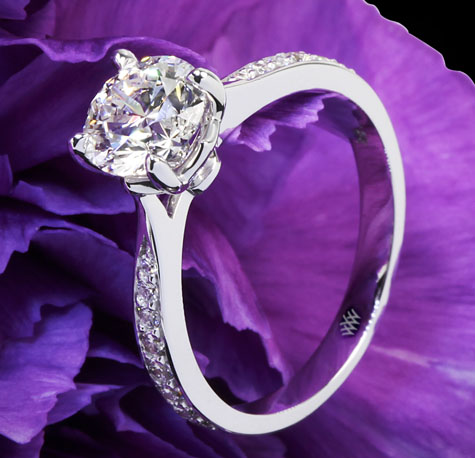 Whiteflash Signature Legato Sleek Line Pave diamond engagement ring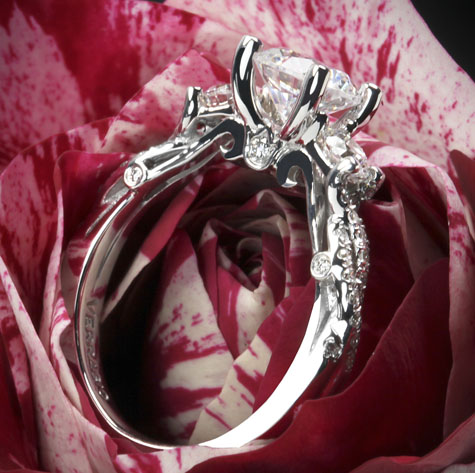 Verragio Twisted Shank 3-Stone diamond engagement ring from Whiteflash
Ritani Setting in 18k white gold
Related Topics:
Diamond Grading Process at AGSL: New Series by Bryan Boyne
ASET – The Diamond Evaluation Tool