By
Erika Winters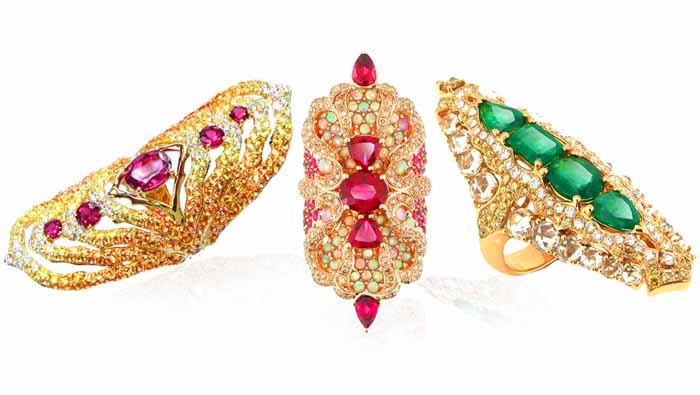 Wendy Yue • Kaleidoscope Armor Collection rings • Fantasy in stunning color and gold
We are about to embark on our annual trip to Las Vegas for jewelry market week–which boasts a bevy of incredible shows featuring renowned designers from around the globe. And the Couture Show, starting on May 29, is where we will see a dizzying array of jewels, including one-of-a-kind creations that are bound to make us a bit weak in the knees.
For those wanting to see the latest in jewelry design, Couture is THE destination. And for the past several weeks, we've seen a number of pieces that are among the show's many highlights. So here is a sneak peek of one-of-a-kind jewels from Wendy Yue, Victor Velyan, Utopia, and NSR Nina Runsdorf. We'll be at the show next week, so stay tuned for our coverage from Couture 2014!
Whimsical Color from Wendy Yue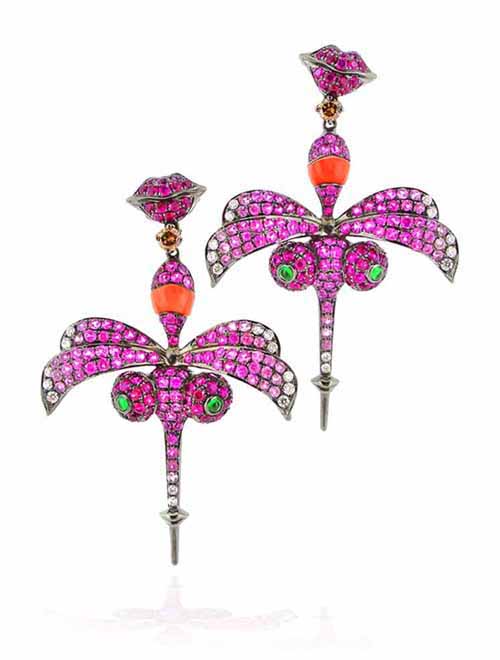 Wendy Yue • Ito Mosca Collection earrings: 18k white gold with rubies, pink sapphires, white and brown diamonds, tsavorite garnets, and coral
Wendy Yue's "Ito Mosca" (The Little Mosquito) collection is inspired by her fascination with mosquitos. Yue's childhood nickname is actually "Little Mosquito," so the collection presents a whimsical depiction of the designer in jeweled form. The organic shape and color combinations show us mosquitos as we've never seen them before!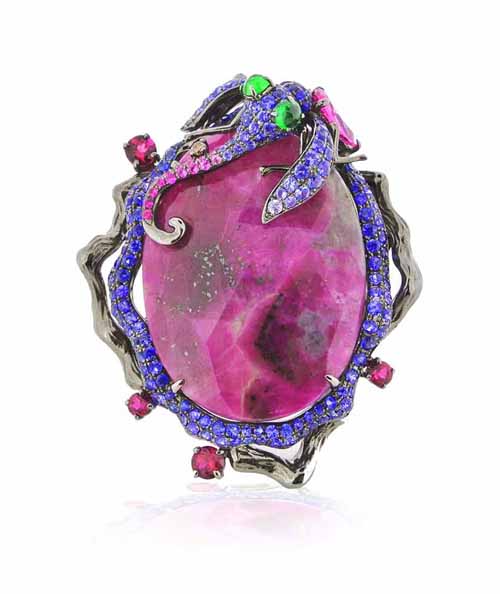 Wendy Yue • Ito Mosca Collection ring: 18k white gold with rubies, brown diamonds, pink and blue sapphires, rubellites, and tsavorite garnets
Victor Velyan's Grand Gold
Victor Velyan bracelet with 12.21 carats of emeralds and 1.95 carats of diamonds in 18k and 24k gold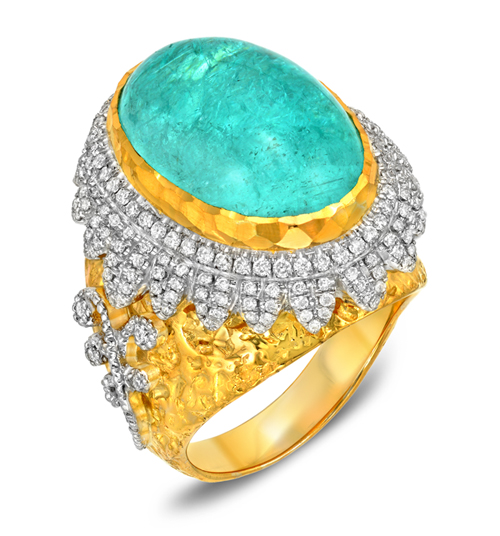 Victor Velyan ring with a 14.80-carat Paraiba tourmaline cabochon and diamonds in 18k gold
Couture Pearls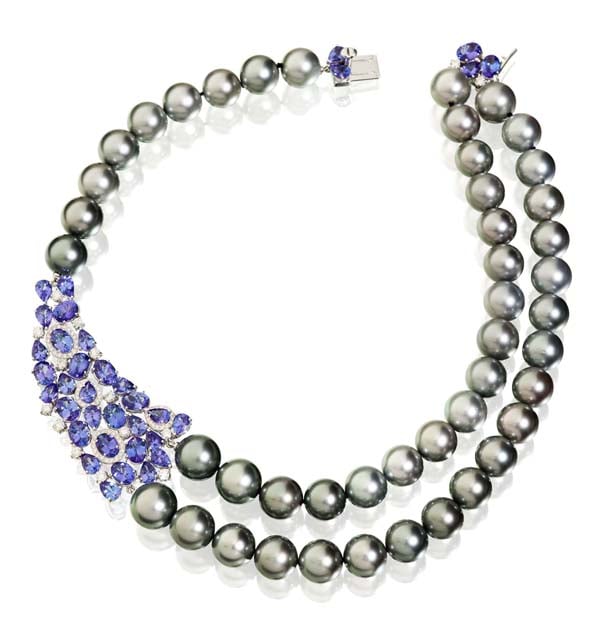 Utopia • Gallery Collection: Tahitian pearl necklace with tanzanites and diamonds in 18k white gold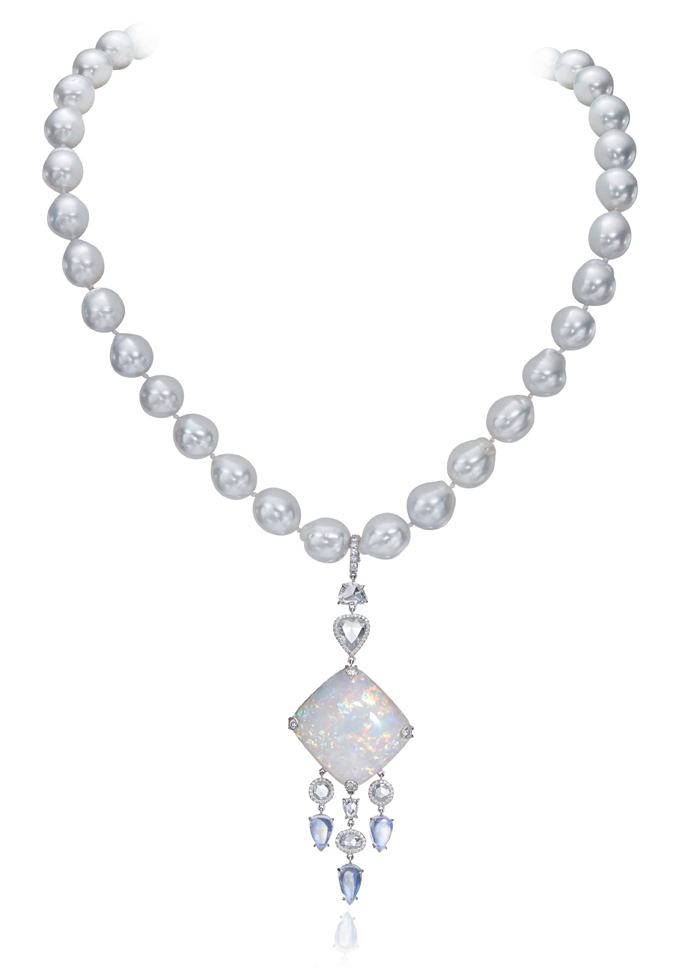 NSR Nina Runsdorf necklace with opal, moonstones, and rose-cut diamonds in 18k white gold