By
Erika Winters
We can't think of a better way to kick off our blog coverage from Jewelry Market Week 2014 than with Rahaminov Diamonds' exquisite fancy-color diamond jewels. With clever teaser marketing, Rahaminov had us all guessing what their mystery reveal would be at JCK Luxury 2014. A reveal that included a jaw-dropping 40-carat fancy yellow diamond ring, a 7-carat pink diamond ring, and a floral ring named the "Vibrant Bloom" with fancy pink, purple, blue-green, orange, and yellow diamonds!
Aptly named the "Golden Majesty," the 40.23-carat natural fancy yellow diamond beckoned to us from across the showroom floor. We stood looking at this wonder for several minutes before Susie Cha of Rahaminov's diamond department kindly invited us to take a more intimate look. It's one thing to see images of a diamond of this size and rarity, but it's an absolute wonder to behold this kind of beauty in person. Your heart skips a beat. And while the diamond stunned us, the ring designed by owner and designer Tamara Rahaminov Goldfiner was the perfect complement to this incredible gem.
The "Vibrant Bloom" diamond ring presented a wild array of some of the world's rarest fancy colors in one of Goldfiner's signature floral designs. "Vibrant Bloom" won top honors at the JCK 2014 Platinum Innovation Awards in the 5th Year Design Challenge category. Luxurious and feminine, Goldfiner's designs truly speak to the women who wear them. From pure glamour to delicate lines, you'll find a look for every taste set with incredible diamonds.
And finally, we were so enamored of a particular 7-carat pink diamond that was simply the perfect color–that soft hue that we dream of when we think of pink diamonds. The 7-carat was IT and everything to us. Pure joy. Pure love. Enjoy our favorite looks from Rahaminov Diamonds at JCK Luxury 2014.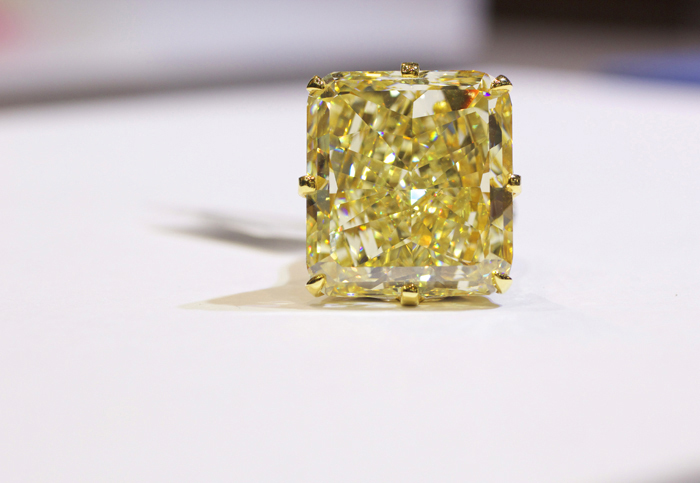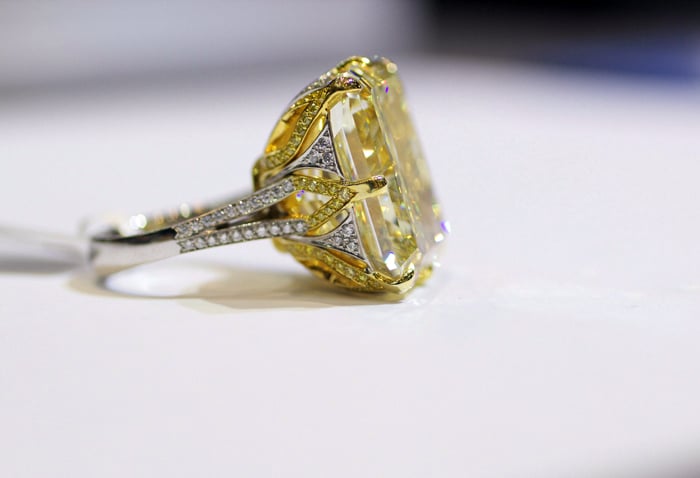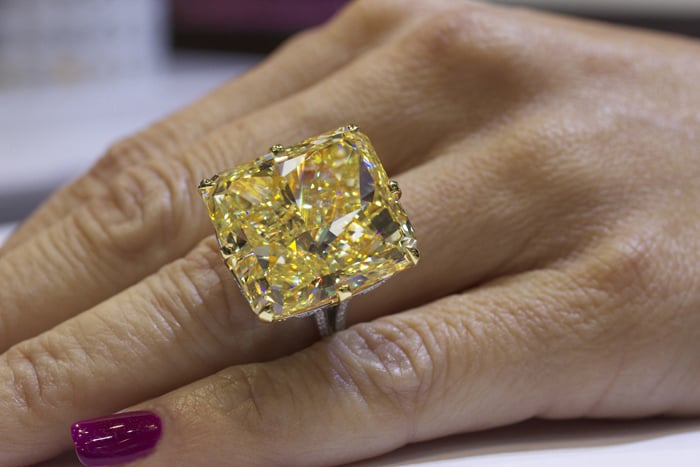 The Golden Majesty • 40.23-carat fancy yellow diamond ring in platinum and 18k yellow gold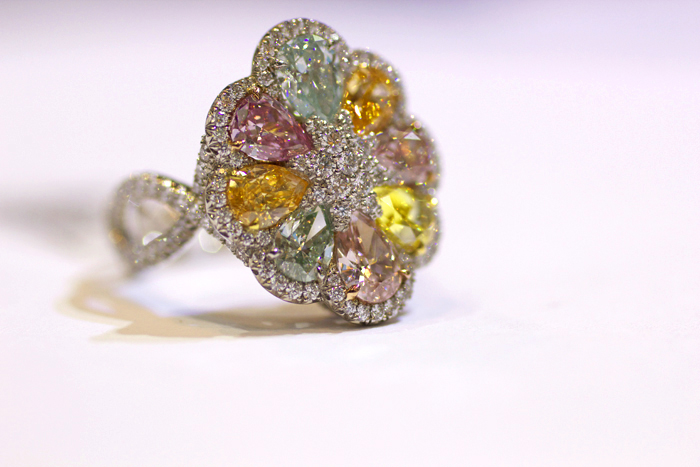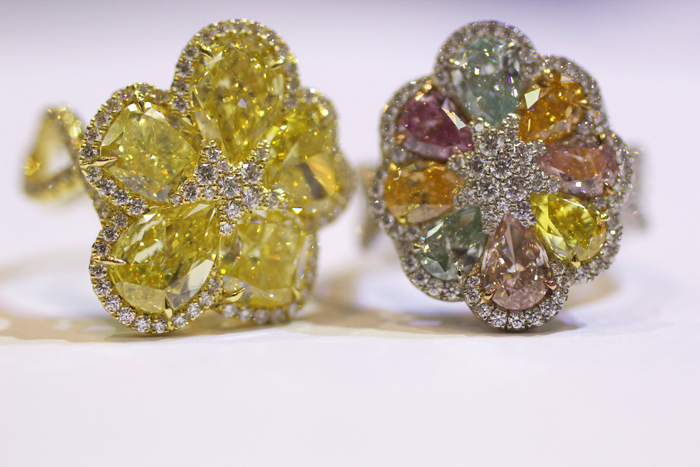 Top: The Vibrant Bloom diamond ring with natural fancy colored diamonds, including a fancy-intense purplish-pink, a fancy-intense yellow-orange, a fancy-vivid yellow-orange, a fancy-vivid yellow, two fancy-intense blue-green diamonds, and two fancy pink diamonds – 3.21 ct. tw. •
Bottom: The Vibrant Bloom with a yellow-diamond floral ring set with 2.05 ct. tw. in fancy vivid yellow diamonds.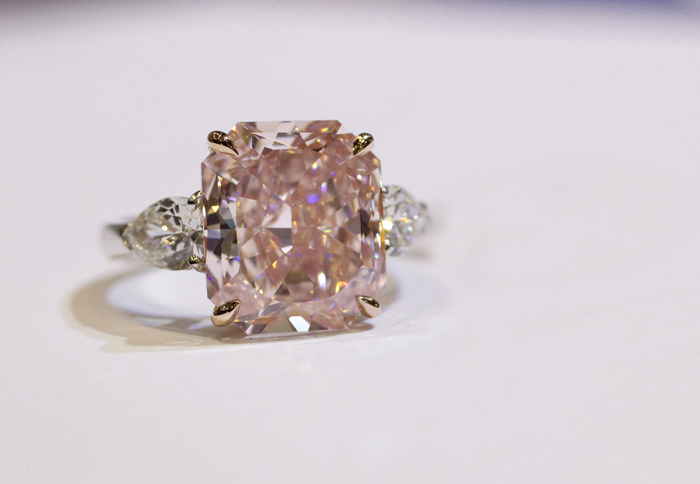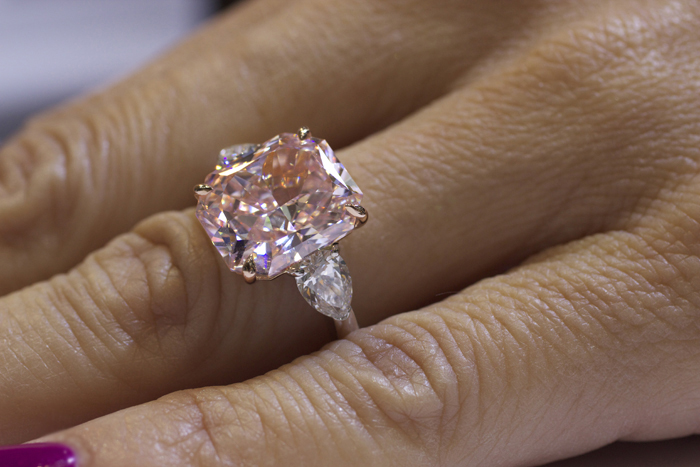 7.09-carat fancy pink diamond ring
Images by Erika Winters at JCK Luxury 2014
Related Blog Topics:
Ravishing Rose Cuts by Rahaminov Diamonds at JCK Luxury 2013