PS Welcome - YouTube
All about PriceScope
Tue, 03 Jun 2014
Back from Jewelry Market Week in Las Vegas!
H1:
Back from Jewelry Market Week in Las Vegas!
By
Erika Winters
...and we're back! I'm still unpacking and going through pics, but over the next few weeks I'll be sharing designer features from the JCK and Couture jewelry shows. This year we also had the pleasure of exploring the Las Vegas Antique Jewelry and Watch Show, where we saw some exquisite antique jewels--including the Victorian diamond tiara below from M. Khordipour.

We had an incredible time seeing old friends and meeting many new designers, retailers, and manufacturers of incredible jewels. We also had a *fabulous* time at the 4th Annual Pricescope Get Together last Saturday with our stunning consumer members and trade friends! It was another whirlwind trip to Vegas, and we are so excited to share it with you all! Stay tuned for designer coverage on the blog! And visit our forum thread devoted to the show: Scenes from JCK 2014. Feel free to join and share!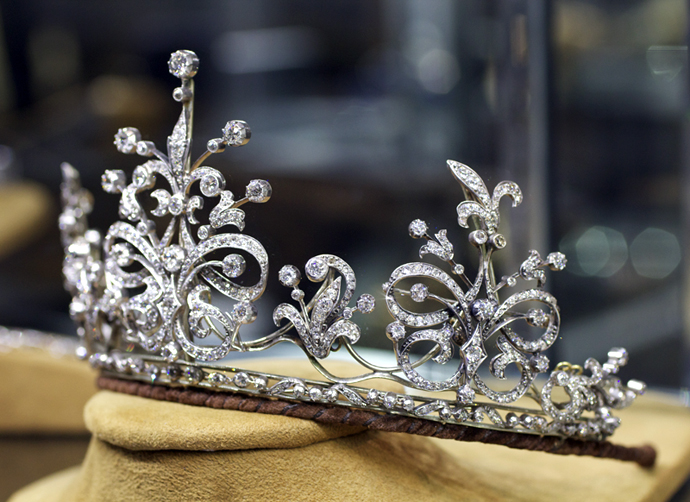 Las Vegas Antique Jewelry and Watch Show • Victorian diamond tiara from M. Khordipour • Image: Erika Winters
Related:

See you in Vegas!

Couture 2014 Jewelry Preview: Whimsical Color, Grand Gold, and Pearls

Reena Ahluwalia to Debut "Nurture by Reena" Lab-Grown Diamond Collection at JCK