PS Welcome - YouTube
All about PriceScope
Mon, 23 May 2011
Royal Asscher to Launch "Shining Stars" Collection
H1:
Royal Asscher to Launch "Shining Stars" Collection
By
Erika W.
"Shining Stars" to debut at JCK
Royal Asscher will introduce its new "Shining Stars" collection at JCK's jewelry show next week. The line, designed by Reena Ahluwalia, is an expansion of the "Stars of Africa" collection, which benefits the Diamond Empowerment Fund. The new and more affordable line (prices start at $1,950) reflects the African savannah with animal prints and abstract African motifs. The collection features fluid filled colorless sapphire domes with floating diamonds in 18k yellow, rose, white gold, and rhodium plated sterling silver. Black and white ceramic and enamel create contrast and add detail to the African inspired line. "The Shining Stars designs stand as a symbol of vibrant beauty of the African continent and its people. Pieces are bold, playful, and whimsical. I think we were able to achieve a modern, minimal and clean look with our new floating-diamonds collection," said Lita Asscher, President, Royal Asscher America.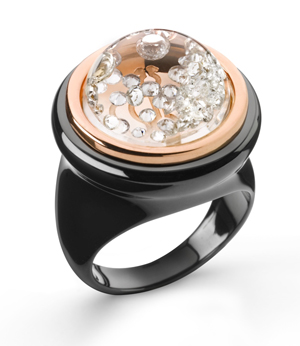 Black ceramic and 18k rose gold floating diamond ring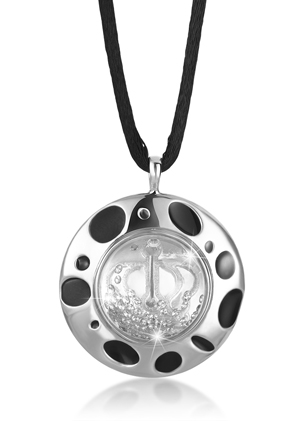 Floating diamond pendant in rhodium plated sterling silver with black enamel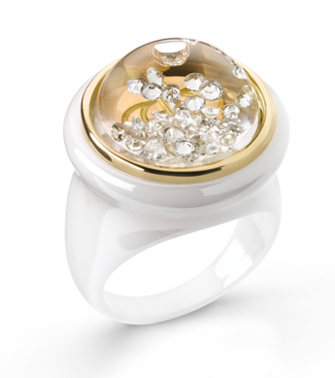 White ceramic and 18k yellow gold floating diamond ring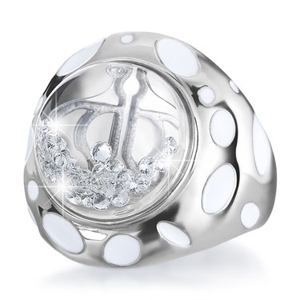 Rhodium plated sterling silver floating diamond ring with white enamel
Proceeds from Shining Stars sales will benefit the Diamond Empowerment Fund. "Founded in 2007, The Diamond Empowerment Fund™ (D.E.F.) is a non-profit international organization with the mission to raise money to support education initiatives that develop and empower economically disadvantaged people in African nations where diamonds are a natural resource." - D.E.F.
Related Topics:

Royal Asscher to open in China

Giving Back - Leone Collection Launch

The Style of Jolie jewelry collection benefits children in need
Share and Discuss Royal Asscher on the Forum