By Erika W.


Happy Birthday March Pricescopers!
Aquamarine, the light blue variety of beryl, has been found in jewelry for centuries. The name is derived from the Latin phrase for sea water, which describes the gem's greenish blue or seafoam hue. The top source for aquamarine is Brazil, but additional sources for finer material include Mozambique, Pakistan, Nigeria and Zambia. Aquamarines are typically found in lighter tones of greenish blue, blue or green-blue with a slightly grayish tinge that results from lower saturation. Larger stones (5 carats or more) are generally deeper in color. At 7.5-8 on the Mohs scale, aquamarine is suitable for use in jewelry, but stones may chip, so care is advised. Aquamarine rings, for example, will maintain better if worn on occasion rather than every day, but earrings and pendants are safe for daily wear.
Serene Aquamarine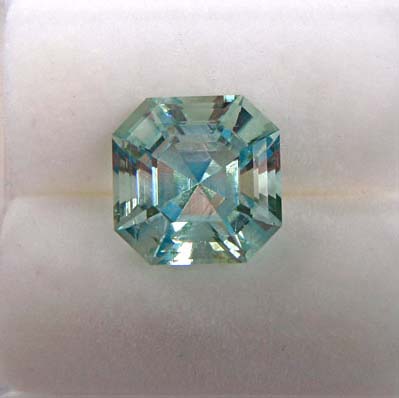 Posted by babysteps
My Jeff White Aqua
This 2.82 carat loose asscher cut aquamarine is a great example of unheated material of seafoam or greenish blue hue. Aquamarines are typically heat treated to remove the yellow component for a purer blue, but many collectors prefer the look of unheated aqua.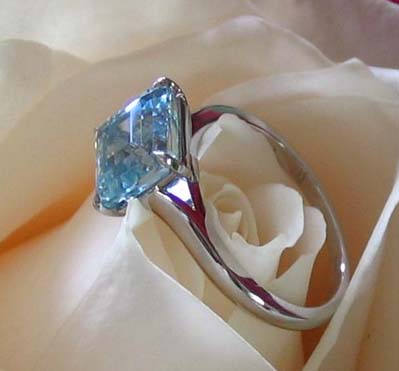 Posted by Ellen
My recut/reset heirloom Aquamarine
Ellen's 2.88 carat aquamarine was an heirloom recut and reset in a handmade platinum setting. Simple and lovely.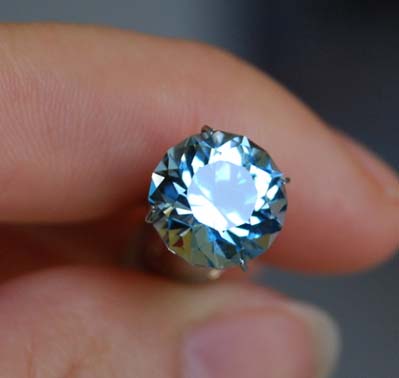 Posted by yingh
Round Aquamarine from ACS
Yingh's 4.18 carat precision cut round aquamarine was faceted by Barry Bridgestock.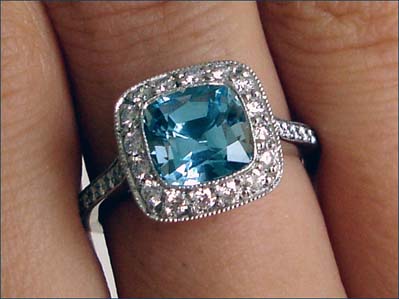 Posted by clanalois
Tiffany & Co. Legacy
This Tiffany & Co. Legacy ring features a rich blue 1.77 carat aquamarine.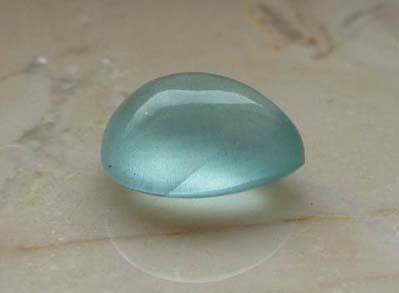 Posted by Cehrabehra
My Waterdrop Aqua!
Cehra's pear shaped aquamarine cabochon is a lovely translucent seafoam green. Visit her Aqua Ring Thread to see the finished piece.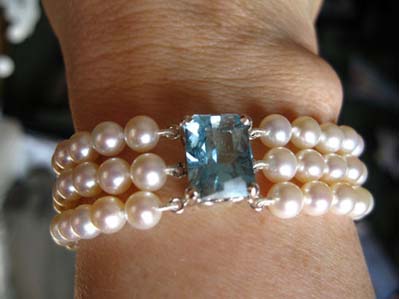 Posted by Fly Girl
Pearl and Aquamarine Diana Bracelet
Fly Girl's bracelet features a 7.28 carat aquamarine set with high luster freshwater pearls. The jewel was inspired by a pearl and aquamarine bracelet worn by the late Princess Diana.
Related Topics:
I'd like to see all the PS aquamarines
Share your aquamarines: Colored Stones Forum