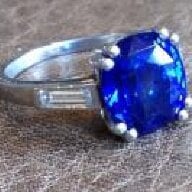 Joined

May 15, 2013
Messages

9,849
@Bron357
has started a great thread:
https://www.pricescope.com/community/threads/your-most-favourite-5-pieces.240590/
I have not posted in @bron357's thread myself as it is so difficult to make a choice. So... inspired by bron's thread, I thought it would be fun to create a thread for your 5 most pretty CS rings. Not your most emotional pieces perse but actually your most pretty pieces.
Looking forward to see your posts everyone! Please include your stories and background of the pieces as well.