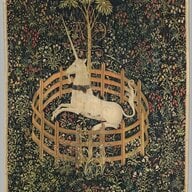 Joined

Sep 13, 2019
Messages

3,011
Thanks to everyone who gave me such wonderful ideas. It is much appreciated and I have thought on it a lot.
I am going to probably step back from this for a bit.
I requested a few quotes and realized for something fully custom like this:
I feel out of my depth and it's very expensive (well, duh!) - I am not ready to do a trust fall and end up with a setting I don't like that was my idea
I want this to be my "forever setting" (see point #1, LOL)
I have always coveted Erika Winters' work, assumed it was out of budget, but once I realized fully custom with a high-end jeweler isn't far off...why not just use EW? EW is always the comparison I use for quality of finish and I love, love, LOVE her work...it also takes the mystery out of it (I would not pursue this design, I'd pick a stock setting, probably the Mariana with the cut bead halo)
Anyways...that's where I am at now. It will mean all other projects are on kibosh if I go the EW route. TBH I am a little nervous about working with her directly given recent posts about her terseness, so may defer to a retailer. I prefer to work directly with designers, but once I get a bad taste in my mouth there will be no going back, and the quality and aesthetic of her work is truly unrivaled to me, hence my dilemma.
To be continued!