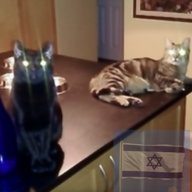 Joined

Jun 8, 2008
Messages

43,756
Wow just wow!

Thanks for answering questions about K MRB vs K OEC.

I guess what you give up slightly in diameter on the OEC you gain in less warmth?

The sparkle factor is definitely there. I think a PSer said an OEC is like a kaleidoscope vs an MRB is like a disco ball?

Another thing I'm curious about is in the GIA certs for OECs, the best I've seen are Good for symmetry or polish except for the newly cut ones like DG or VC which are ideal. Do you feel like it's because they are antique cuts instead of modern cuts? Just trying to understand the ratings but your stones just blow everything away so I'm trying to put it in perspective.
Thank you
@idealw2boys
.
It's comparing (for me) two different animals so to speak. I prefer the chunky faceting of an OEC over the splintery faceting of an MRB. It has nothing to do with getting more or less of something. For me, they are very different. Old cuts just glow. And the colors are stunning and out of this world. I think seeing it in real life would help illustrate it better than I can describe it.
As for the GIA certs since old cuts are not cut for optimal optics you are right in that it won't be triple ideal or super ideal like a modern cut stone cut for super ideal optics. There are newly cut "old" (they are not old cut but new cut made to look old cut) cut stones that if one wants super ideal optics one can commission. But I adore genuine old cuts. I love the wonky factor. There's no right or wrong. It's just what appeals to you and makes your heart sing.
On my earrings the GIA polish is very good on one and excellent on the other and the symmetry is good on both. For true old cuts that works for me. All I see is chunkalcious beauty and charm with all my old cuts. Just like with MRBs there are great old cuts and not so great old cuts. Once you get to know old cuts you will be able to recognize the great ones from the not so great ones and we are happy to help you as you take the journey.