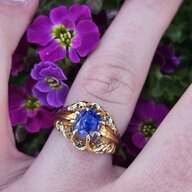 Joined

Apr 13, 2018
Messages

1,259
Newbie-ish to diamonds here!

& I say "ish" because I'm usually only found over
In colored stones.
My interest in diamonds exist
soley
because old cuts exist:
Rose cuts, OECs, OMCs, I love them all.
I'm not big into stats, I truly only go by what my eye finds stunning & I know
that doesn't align with most of the diamond owners on this board.
Anyways
, I came across this preowned diamond ring in platinum and I cannot tell what cut it is to save my life!
Is it an old European cut? A brilliant cut? A transitional?
Please give me your honest opinion below!
It is exactly a .90ct center, @6.2mm in diameter set in a hefty 6 grams worth of platinum with two small princess cut (?) diamonds.
Also, peep the high crown and lower color which I LOVE!
What is this cut?!?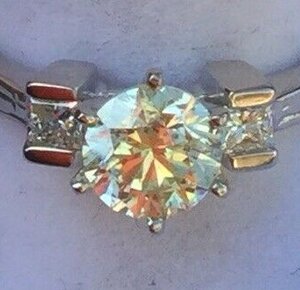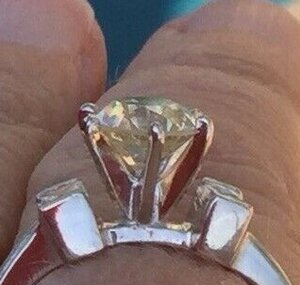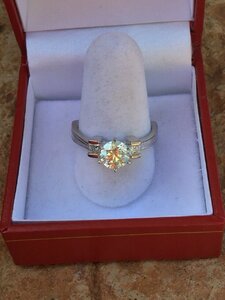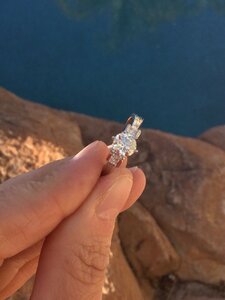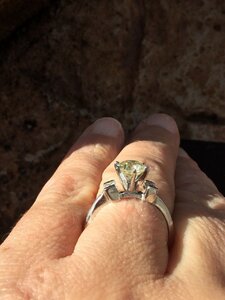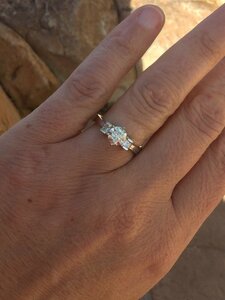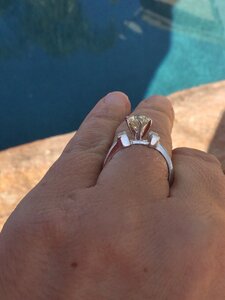 Last edited: