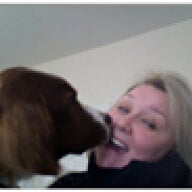 Joined

Jan 5, 2009
Messages

2,655
Date:

3/10/2009 8:38:51 AM

Author:

Upgradable

I just wanted to say.......

Whitby, you look gorgeous!!



I wish I could see the pretty sparkly dress you are wearing. Did you have a good time?
thanks Up! we had a FABULOUS time! my husband was by FAR the best looking man there (of course!) and the food was spectacular. it was a private dinner for about 56, i think i counted. and it was done in the old french style of the 1800''s - it was one of ''Zagat''s vintage dinner series'' dinners. there were can can dancers (MUCH ruder when you see them up close!!), 2 burlesque performers who did their thing in period french burlesque outfits (and those old time french types were pretty raunchy, i''m here to tell you, if these ladies were anything to go by!), there was a very good chantreuse with a small band who sang old school french dinner music and she was dressed as a circus ringmaster - top hat, tails, then...um...stockings, suspender belt, underwear and high heels... there were waiters EVERYWHERE, more black tie than you could shake a stick at, 4 ft candelabras with bunches of grapes and vines everywhere. we had 7 different courses, drank 7 types of vintage wine...i mean, this was spectacular. all in the private dining room of Le Bernardin - New Yorks finest french seafood restaurant (and many would argue one of the three finest restaurants in the US). it was colorful, magical, ever so slightly debauched, and amazing fun.
but much more to the point...
see my jewelry?
i had on my newly repaired earrings, my flower ring (which i really do want to get changed to earrings), and my facet''s eternity band which i got on sale about 18 months ago; 2.68ctw for $2850 - can you believe it?!