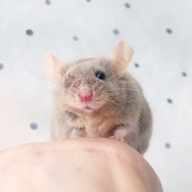 Joined

Oct 23, 2019
Messages

188
Has the vendor actually told you their "approved" lab yet? Maybe post it on here if / when they do, so people in the know can advise if it's actually reputable or liable to give the answer the seller wants. Unfortunately this can be a problem with disreputable labs. Obviously not GIA / AGL etc... But they would be charging a lot more than that, so...

They could always claim your jeweller mixed up the stones and it wasn't the one they sent you.

I just really doubt they are going to stand by their promise of paying the lab report and full refund if it comes back as garnet. Only do it if you don't mind writing off the whole lot.
Yes, the vendor said they contacted people they know at the GAA (Gemmological Association of Australia) for recommendations for labs. There aren't many in my city but they have sent me one lab that they feel is reliable and I have already written to ask for a quote on testing services. I should hear back next week.
I won't spend a cent until I have every detail in writing from the vendor - how they will reimburse me, who will cover return shipping if needed, etc. You seem to think that this vendor is extremely unethical and will wiggle out of their promise to reimburse me if it's not a ruby. And if they are truly that unethical, it may not even matter what I do from this point. I could return the stone without testing it, they could claim they received an empty or opened envelope and refuse to refund me anyway. A crook is a crook. Any vendor could go "rogue" but I would hope it doesn't with one of the sticky thread vendors. PSers buy and return stones from them all the time and they have been in business for many years. And at least I paid with Paypal and can open a dispute if they don't willingly send me the money I'm owed.