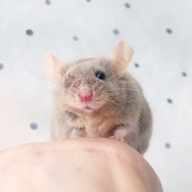 Joined

Oct 23, 2019
Messages

188
OP
The last time a poster came in here (with their own instruments and a local jeweler) with concerns about stones being misrepresented from a vendor on the PS 'list for vendor reference' thread -
They strongly hinted at who it was but never came back to update their findings.

I think I can guess who your vendor is. I really do hope you come back to finish the story, either way.
I guess it depends on what the stone turns out to be and what I end up doing (testing or returning without testing). "Disappointing" email responses aside, it might be pretty unfair to call them out publicly if it's proven to be a ruby as the vendor has insisted all this time. I'm not here to be a difficult customer, I just don't want to be taken for a ride and have to be out of pocket if I was sent the wrong item. I think that's a reasonable expectation when dealing with a recommended vendor.