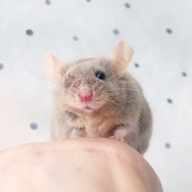 Joined

Oct 23, 2019
Messages

188
Hi all, I hope you can give me some advice to deal with this pickle. My BFF had a baby in July and so I decided to get a special piece of jewellery made for her with the baby's birthstone, ruby. I purchased a small princess-cut ruby (under $70) from a reputable and recommended vendor here on PS. When it arrived, I thought the colour was "meh", a really dark brownish red – but I'm not a fan of any red stones anyway so it was never going to excite me. I sent the stone to be set by my jeweller in 18k gold. Yesterday, they contacted me to let me know that the lab they work with determined it to be an almandine garnet. They did quick RI and polariscope tests for my jeweller as they have a long standing business relationship. But if I wanted to get an official lab report written up, it would cost AU$70 (around US$50 – which is a lot to spend on a US$70 stone). I asked the jeweller to cancel my project while I get in touch with the vendor.
The vendor insists that the stone is a ruby which is "less expensive because it looks like a garnet but isn't" and they have
sold thousands
of them. They say they will cover the cost of a lab report if comes back as "not ruby" - but
not
from this particular lab because they do not trust their assessment. I told the vendor that I'm happy to send the stone to any lab but all labs here will probably charge a similar fee. If it comes back as "ruby", it means I will be out an additional $50 as the vendor will not pay me back. I reminded the vendor that there is no incentive for the lab and jeweller to say that the stone is a garnet – in doing so, my project has been scrapped, the jeweller loses the job (setting in 18k gold is not cheap in Australia) and the lab loses the valuation fee of the final piece of jewellery. One would want to be confident in making this conclusion.
I feel very stuck now. The jeweller and the lab are saying it is a garnet. The vendor will not budge and insists it is a garnet-looking ruby. If it is a garnet, it's useless to me for this birthstone project, not to mention I would have paid 10 times too much for a cheap almandine. But there is no way I'm going to have it set based purely on the vendor's reassurance.
Option 1: Return the stone at my own cost ($20) and look elsewhere for a replacement.
Option 2: Send the stone to one of the vendor's "approved" labs, wait for it to come back as "not ruby" and then look elsewhere for a replacement. I shouldn't be out of pocket this way but it will take more time.
Option 3: Send the stone to one of the vendor's "approved" labs, wait for it to come back as "ruby" and resume the project. I could be out $50 extra but I will have confidence that I got an actual ruby, albeit a dark, brownish one (not my cup of tea for sure).
Before you tell me which option you would choose, here's something else to consider. I own a refractometer. It's not the most accurate/sensitive piece of equipment but it does give consistent results. So rather than focusing on the number, I check that it sits within the expected range. For example, I have tested many sapphires (corundum) with it and they all read between 1.755 and 1.765. I also always get a clear reading (a distinct line) regardless of the type of gem (I've tested tourmaline and topaz also). Before sending the stone to the jeweller, I tested it along with a sapphire I purchased at the same time. The sapphire gave the usual reading, the same as my other sapphires. With the "ruby", I couldn't get a distinct line to read. I kept rotating the stone and looking again and again. I could tell that the refractive index was within the corundum range but I was seeing more of a blurry outline rather than a distinct line. At the time, I put this down to how dark the stone was.
When the jeweller told me the stone is an almandine garnet, I immediately went to look up the RI. It sort of overlaps with corundum (GIA states 1.760-1.820) so that matches my reading. But might this have something to do with the weird reading I was getting? Of course my refractometer doesn't give me any conclusive proof that the stone is an almandine, but it may not be a coincidence that I struggled to get a distinct corundum reading….if the stone isn't corundum. I'm eager to test it again as soon as I get it back from the jeweller.
I know many of you will be thinking why so much hassle for just $70? Just send the stone back, take a $20 loss on shipping and stop delaying my BFF's gift any longer. Well, the thing is this is my first time purchasing from this vendor and I wanted to test the waters because I'm eyeing a number of bigger stones from them, including a 4+ct tanzanite. So if this is their approach with a $70 stone, what would they be like if it was a much more expensive stone? My preference would actually be to maintain a good relationship and order more in the future, hence I keep playing the devil's advocate and asking myself "ok, what if it really is just a garnet-looking ruby? What kind of customer service is reasonable in this situation?".
A big part of me is leaning towards getting a report from a different lab just so that I can know for sure if I should be ordering from this vendor again. If it's a ruby, great. If it's a garnet and they have sold thousands of them as rubies, I shall be staying far, far away.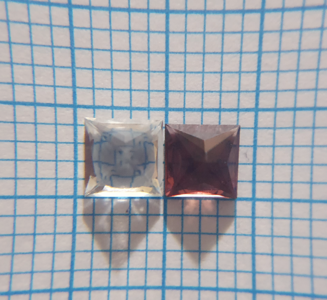 Last edited: