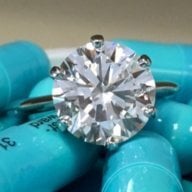 Joined

Dec 3, 2011
Messages

9,756
ES is expert selection, correct? Which means that it is not their branded WF cut above but still a very good cut correct. But what does ps stand for? If you dont go for a branded cut, then how do you know how well the cut is, by looking at the certificate correct.
Yes, that's correct. PS is Premium Select. (ACA, Expert Section, and Premium Select are all included in the upgrade program).
You know if it's well cut by looking at the specs on the report, images, and/or videos. You can also have a representative answer any questions you might have. I would trust those at WF (not true for some).