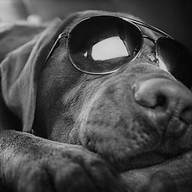 Joined

Apr 23, 2018
Messages

4,398
If I were you, I wouldn't spend the extra for a branded super ideal diamond. I just don't think the difference in price is going to be worth the size you'd give up. You'll be able to get a larger diamond if you just stay within AGS Ideal parameters. This is usually how a PS thread goes...

OP: "...I want to propose to my girlfriend, budget is $4K..."

PS: "...buy a super ideal!!"

Super ideals are great, but I'd rather have a great GIA XXX in a larger stone.

I also agree with

@rainydaze

to not get a K color. In a 1 ct diamond, I wouldn't go below J.

Just my 2 cents.

ETA: I think an I/SI combo would be great and budget friendly.
Except this isn't the "typical" thread you reference. Post #1 the OP says he's between BGD and WF. Post #18 he says cut is king.
No one is shoving super ideals down his throat.
That said, it is possible some cost savings or size gain could be realized by doing as suggested. We need to search and find him some real options though.
One major advantage any of the super ideals have over hunting down a XXX is it's an "easy button" solution. Good upgrade program, ideal performance, etc.
No thinking or guessing required, which is something he said he was tired of doing. So perhaps a super ideal meets his needs very well in that regards.
Just depends how you view it.