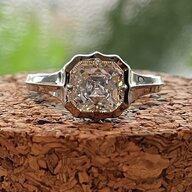 Joined

Mar 2, 2013
Messages

5,816
Now that it appears I've finally found my unicorn asscher-ish diamond, the journey for setting ideas & planning can begin, so I figured I'd start a new thread for this phase of the project.
Previous thread is here
if someone cares to read the backstory, see videos, etc.
Specs:
WEIGHT: 1.77ct
COLOR: F
MEASUREMENTS: 7.12 x 6.87 x 4.23 mm
TOTAL DEPTH: 61.6%
TABLE SIZE: 79.0%
GIRDLE: Ex Thin to Thick
Ring size 7.25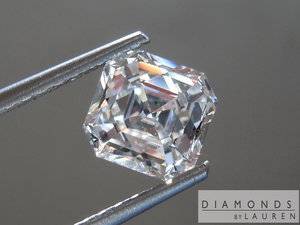 The two settings that I have been eyeing for awhile for an asscher (before I even found
this
diamond) are below. I know I'm going to be torn on something slightly Art Deco/antique-y feeling and something more modern/clean. If I can strike a balance between the two without the central diamond getting overwhelmed/lost or the ring looking too busy, I would be thrilled!
ETA: an open gallery is a must so I can enjoy the pavilion's fire show in side viewing.
CvB 'Greta'
(I'd probably look to have tab prongs or a semi-bezel incorporated):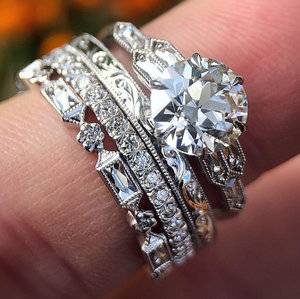 Sholdt R445-1D: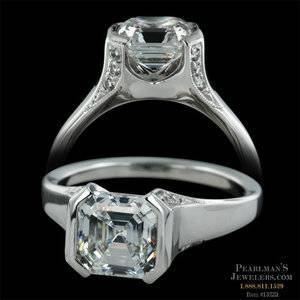 Some suggested in the previous thread that a tension setting would be a good option to consider, but most of the tension styles I've seen have been kind of bulky/masculine IMO, but I may not be looking at the right styles so please share examples. I'm not opposed, but don't want it to feel/be bulky (even the Sholdt above almost feels a smidge over the line, but I know from experience their pieces are more 'delicate' in person than pics appear.
Thoughts, suggestions, ideas? Please post pics, links, etc.

Last edited: