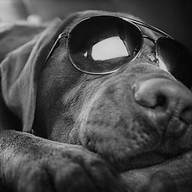 Joined

Apr 23, 2018
Messages

4,441
Okay, I figured it out.

To be clear, the issue occurs when I am logged in, viewing PS threads (I haven't started a new thread since the update).

It seems the "click to expand" command comes up only when the photo is part of a quoted post, as shown in the attached screenshot

I actually don't remember if this was the status quo before the update; either way, personally I'd prefer everything in a thread to be fully expanded rather than have to click to see the image.

Thanks Admin for all you do to make PS such a wonderful community and such a great website!
Haha, wow I just way over complicated things -- sorry.
I forgot about the expanded quote section. It behaved the same before, as I have taken time to trim quotes so that if people don't expand they are sure to hone in on critical information. Unfortunately, that solution doesn't always work.
As far as which way is better? Depends. I prefer less scrolling, but will take the time to expand it. But I was used to it because it was the same in the old forum.