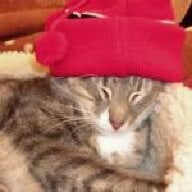 Joined

Aug 14, 2009
Messages

20,218
Can we please adjust the photos that are displayed?
In a lot of my threads there are full size photos embedded into the post text, and at the bottom there are "file uploads" of the same photos.
The file uploads never showed up in pre upgrade PS. Can we go back to that behaviour?
Because the file uploads never showed up for years, and only the photos embedded in the post text were visible, over the years I got a little careless about not deleting those oopsie "file uploads" that I didn't "insert into post". That's
totally
on me. Now that everything is visible after the upgrade there are some photos that I do NOT want to be public for privacy reasons. But I can't remove them myself and I'd rather not go through years of threads and posts to find them and report them one by one and probably miss some along the way
Pretty please can we change this behaviour back to what it used to be
@psadmin
?
Last edited: