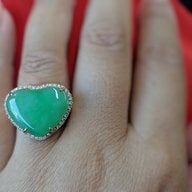 Joined

May 17, 2014
Messages

3,937
I've been the poor child who scrambled to do all my learning from school. The only access to books I had were free ones. I lived in a one bedroom apartment and hid in the bathroom frequently. I had to go to the public library to use a computer.

I'm also the mother of a very privileged kid who has a huge yard, swimming pool, trampoline etc. He will be absolutely fine at home.

I don't think it's right to sacrifice an entire generation of poor kids so we middle class folk can feel safe and comfortable.

***

I wonder if they can open on a "need to go" basis? During lockdown we were told to keep our kids home. And those of us who could certainly did.

School remained fully open for the handful of kids who needed to go. If you need to be there you just show up. I spoke to my son's teacher and she said they had about 50 kids attend. They were taught the same online worksheets, had access to computers and had teachers walking around to help them.

Don't mind me.... just mulling. This topic has has a nerve.