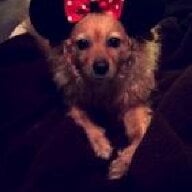 Joined

Oct 23, 2011
Messages

4,148
Thanks

@nala

that is a comfort to hear. DH and I have talked about this and even if the schools open, I will stay home with our youngest until there is some resemblance of normal. That means I will probably be unemployed yet again (possibly until next year, the year after...who knows) but that's what we believe will be best for him.

You have a daughter starting college I believe? I can't imagine the uncertainty that college students are feeling.
My daughter just graduated from college this past Saturday! She was sent home in mid March. She signed a contract to work in Chicago starting in mid July, but luckily the company has informed her that she will work from home until further notice. Her boyfriend has a job lined up in New York and he was told that his start date will be delayed until mid January! So I really believe most institutions are making preparations for the second wave when it comes to major institutional settings.