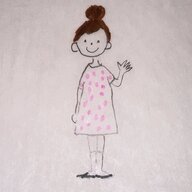 Joined

Feb 2, 2016
Messages

6,618
I know this is a long way out and we have no idea how things will shake out but assuming the schools open, will you send your kids back?

This is giving me probably the most anxiety of anything from this pandemic. I can't wrap my head around sending out six year old son back to school, wearing a mask, not being able to hug or even get near his friends, possibly not playing on the playground and only being in school for two full days of the week due to a staggered schedule. What is the point of going back then? Things would look a lot more normal and possibly less scary for him by being homeschooled.

Our older son who is 13 will get a choice but I just don't think our six year old is going to understand any of this. A news outlet here came out with a report for what it may look like in September:

"We are thinking of staggered schedules, grade levels one at a time, one at another. Half classes on one day, half on another and also continuation of distance learning for days when kids are not in school,

Moore is looking at how to rearrange kids in his 16 school buildings in West Hartford. It may mean some continue to stay home.

We keep 6 through 12 [grade] on distance learning, bring in younger kids, and use high schools for them as well," Rabinowitz said.

The idea of year-round school or Saturday classes is also being considered"

Of course safety of the teachers, staff and all the students is paramount, I'm just sad and worried for the futures of these children. Also if "the new normal" phrase could go away never to be heard again, that would be great. There isn't nothing "normal" about any of this and many of us aren't having a very hard time embracing all the "new".