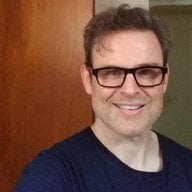 Joined

Jan 1, 2020
Messages

356
Ever since seeing a really cool picture of an old miner cut ring here on this site I'm dying to know more about that particular cut. From what I gleaned online, it is a cut that is even older than an old European cut, but with even less optimal light performance overall (due to there not being any mechanical cutting devices like the brooting thingie... so it was all cut by hand ). They mentioned that they really flash nicely by candlelight, though, which just really sounds cool as hell to me.

Are old miner cut diamonds SUPER expensive? And to qualify as an old miner cut does it really have to be from that actual era? Or do people sometimes still mimic the old miner cut technique and produce new diamonds in that tradition? It sounds like most of 'em had quite a bit of warmth/color and lower clarity grades.


Does anyone have any good links to some cool pictures of old miner cuts? And are there any members with more pictures of their old miner cut diamonds? I'm fascinated!