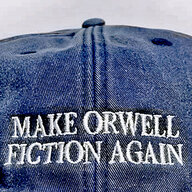 Joined

Apr 30, 2005
Messages

32,288
Over the next days I'll be posting pics of the current incarnation of my collection of tiny colored dots.
I do not understand my irrational addiction to these things, but here we go.
Currently there are 10, all with GIA reports indicating they are natural diamonds with color of natural origin.
GIA issues only their abbreviated reports (Colored Diamond Identification and Origin Report) on FCDs under 15 points which is why some specs are missing.
All diamonds were purchased from Leibish & Co aka
www.fancydiamonds.net
and I have been delighted with their service.
FCDs are difficult to photograph and judge from photographs which is why I have returned 5 of the 15 that I've bought.
Leibish has been wonderful about exchanges and refunds and I highly recommend them.
Shipping from Israel 15 times has never been a problem.
Returns go back to their New York affiliate.
I hope to get some initial pics up this evening but for now here are the specs.