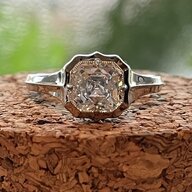 Joined

Mar 2, 2013
Messages

5,606
Well-said
@yssie


My company's goal - when it comes to customer service - is to do whatever we can to make it easier for our customers to do business with us. As I am also a customer of my employer, it's an easy philosophy to live & breathe, and it's a philosophy I find myself looking for in the people & places I choose to do business.
This new approach by JA to remove lab reports and important information related to the very product they're trying to sell ... does not make it easier to do business with JA; rather, the opposite.
It's like looking at a restaurant menu and seeing a looooong list of unique entrees with
no
descriptions of what is actually in each entree. I don't eat at those places because they withhold decision-making information from me as a consumer; and I won't buy from nor recommend businesses that operate that way.