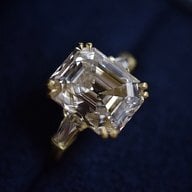 Joined

Jul 12, 2008
Messages

3,617
I'm dead.

That is an amazing chunkalicious stone. Beautiful ring! Enjoy all of them in good health and happiness
Thank you!!! She is super chunky and fiery! Kinda fits my own personality

Thanks!!
It's beautiful! Congratulations

@kama_s

!!!
Thank you!
I LOVE it!!!!!!!!
your new stone and ALL your rings are gorgeous!!! love them all.
Thank you!!!
I MEANNNNNN!!!

I truly can't find the words to express how gorgeous your new BOULDER is!!! Heck, your entire collection is FIRE!!!!! If I had your rings I'd probably keel over and die of pure, unadulterated, overwhelming JOY!
Hahaha, thank you!!
Really beautiful - and I love the new setting as well! Well done!
Thanks!!
Just stupendous!
Thank you!!
I'm completely in love with the 'new' cut-it's perfection. I deeply heart your other rings as well. They all look amazingly fab on you
The tweaking made this stone into a superstar!!
A big congrats Kama!
Thanks!