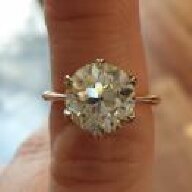 Joined

Jan 30, 2013
Messages

765
Hey there!

I have been holding out on posting this because I plan to get the head rhodium plated, but it seems like I am having trouble parting with the ring long enough to do that.

I can't contain it anymore!!! I must share. Without going into too much detail, I will say this ring was a slow burn...not love at first sight. I am so glad I stuck it out, though, because I REALLY love it now! It took me finding some bands that I loved with it (not the twisty one I am wearing in pics) to see the amazing potential of this solitaire which was executed perfectly by ERD. The setting is so delicate and with the RG shank you really get that "diamond floating on the finger" effect. Chris was outstanding to work with and as everyone knows ERD's customer service is impeccable!
The diamond...oh the diamond. Gah, I am just so in love with it!!! Adam truly went out of his way to find me this stone. He told me over and over that the right stone would appear...it only took 9 months or so.
Here is my link to the diamond...
https://www.pricescope.com/community/threads/i-fell-in-love-with-a-diamond-meet-my-3-55-oec.194296/
The setting:
ERD custom solitaire
18k RG shank
18k UWG head
The stone:
GIA 3.55 OEC
M, VS2
9.5mm average
faint fluoro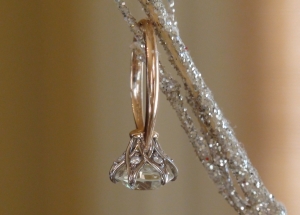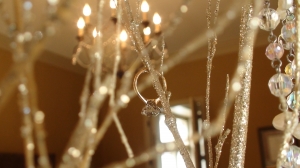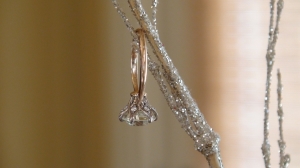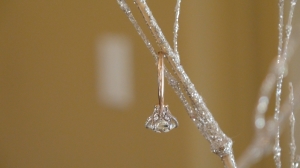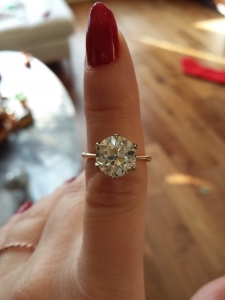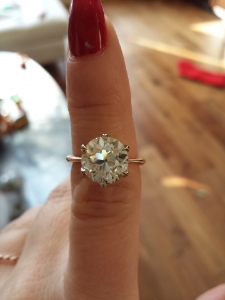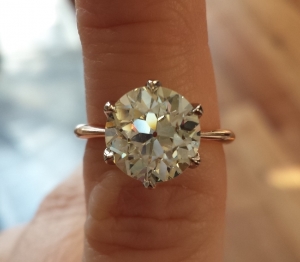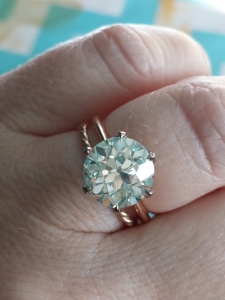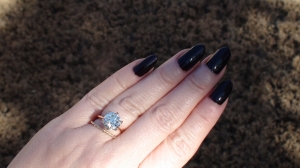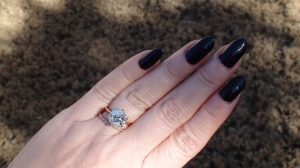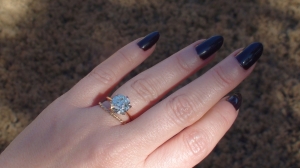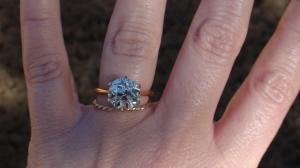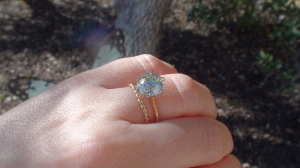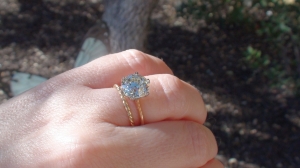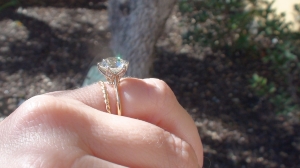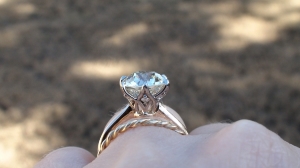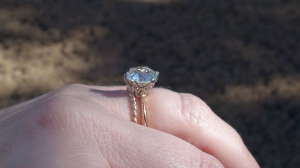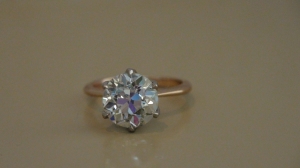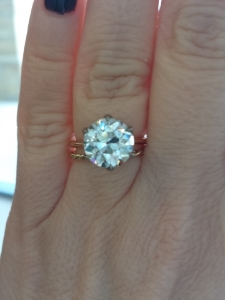 For fun...a pic or her mysterious, dark side...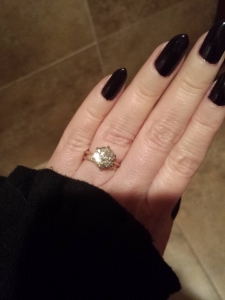 This is where the ring came to life for me...when I stacked it with some super thin eternities. This is a YG and a WG one...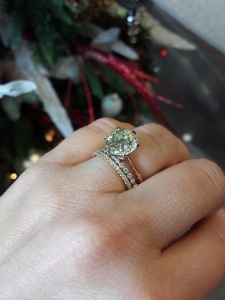 Here it is the the Tiffany metro in RG...ugh TDF! Even the snobby salesperson at the store smiled and nodded when I put it on.