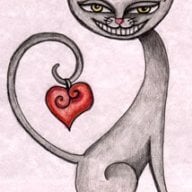 Joined

Feb 22, 2009
Messages

4,469
Ugh, I'm sorry

What are you treating this with?

I have heard that cool compresses, Calamine lotion, Benadryl, and a cool water oatmeal or baking soda bath. Sending you healing vibes for a quick recovery.
So far, willpower and Zyrtec. I have an anti-itch spray coming from amazon tomorrow. It's on my right hand and wrist, which isn't too bad. I think I got it when I picked up their dirty clothes.