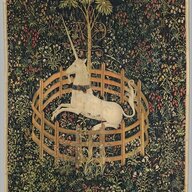 Joined

Sep 13, 2019
Messages

1,854
Facebook happily 'reminded' me today about the post I made 5 years ago lamenting my beloved angel cat's last few days.

I didn't need reminding. It was like a punch to the gut.

I've seen lots of people disappearing from facebook over the last few years. People talk about being glad they did. And the news is full of chatter about how bad the corporation is anyway. So, naturally I started the process to delete facebook.

During the obligatory messaging with people who should get a courtesy heads-up, one of them responded by saying that the cat she'd adopted from me had died just after christmas.

Another gut punch.

It will be 14 days before my page is gone, thanks to facebook's policies, In the meantime, I think it was the right choice.
Ugh those "memories" are awful!
Celebrating 5yrs of friendship with someone you no longer speak to!
Celebrating this memory of you and your horrible ex-boyfriend now that you are a married woman!
Celebrating this embarrassing post from when you had a few too many drinks in college!
Between the politics and the lack of interest in posts from many people I am no longer in touch with, I went off Facebook a while back.
It did wonders for my mental health.