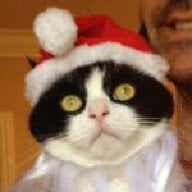 Joined

Oct 7, 2004
Messages

4,794
Personally I like colour a lot so like

@ForteKitty

said, bring on the coloured LGDs... as long as they look good and not fake.
At the PS Carlsbad GTG last year, GIA showed pictures of this some bigger lab blue emerald cut they graded. I can't remember exact ct, but they were over 5ct? 10ct? They didn't disclose the price, but it sounded pretty expensive still. I'd love to buy a giant one for cheap!
ETA: found them!
https://www.gia.edu/gia-news-research/large-blue-and-colorless-hpht-synthetic-diamonds
Summarizes statistical data and distinctive features of several thousand gem-quality HPHT synthetic diamonds examined by GIA from 2007 through 2016.
www.gia.edu
Last edited: