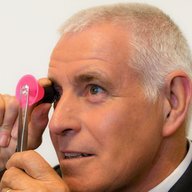 Joined

Aug 15, 2000
Messages

15,856
I just watched a GIA webinar on gem treatments. They started with a simple argument:
99% of ruby sapphire and emeralds are treated.
If everyone demanded the 1% that are naturally good enough as mined - then there would be no mines and no gems.

So what dos this have to do with Natural and man mad diamonds?

Pretty simply - there is more non PriceScope quality diamonds sold in the world. The majority of searches here are for D-I +SI1 diamonds. The diamonds below those grades are sold in retailers around the world. They do not look great.
Those NQR diamonds are going to loose out big time to man made diamonds, especially after De Beers open their now factory and the price differential become huge (forcing other sellers to cut costs and selling prices) and the supply greater.

The Argyle mine produced more natural diamonds than all the other sources in history added together. When the mine started average value of the rough was $6 per carat. It grew to a bit over $10p/ct. We would never have had the pink diamonds from Argyle were it not for the very cheap NQR gems. If Argyle was discovered today no financiers would put up $2B to build the mine.

Prospectors are not getting funding. I know - I am involved in Geocrystal with my friend Ewen Tyler who found Argyle and Ellendale.
So the replacement of cheap goods with man made diamonds spells future shortages of natural diamonds.

The wealthy and true (non geeky) lovers who want a great looking natural diamonds will have to pay more.