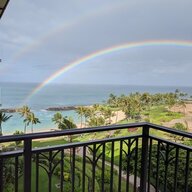 Joined

May 11, 2013
Messages

5,599
My journey is always been to get a 3 carat stone, back when I thought 3 carats was how big the stone was not how heavy. Well I have reached 2.948 carat weight!
This is my stone:
https://www.whiteflash.com/loose-diamonds/round-cut-loose-diamond-4045357.htm
I have been a PSer since May of 2013, I am an avid reader (have made real life friends
@missy
thank you
@mrs-b
and have met PSers at Mrs B's get together last fall and I'm a NIRDI). I find PSers to be people from all walks of life, most women but there are men too; who love diamonds and colored stones, we are unique, as I have explained to my husband; it's like a call, I see a stone, it calls me and I want to buy it. But I believe in my heart that we all love jewelry, we love it because it sparkles like hell, or the setting is beyond and full of imagination, I love PSers settings, we PSers love OEC OMC because they speak to us (I suppose I am sorta quoting Bruce Willis's character's wife in 6th Sense movie but it's true!). I have never ever seen a piece of jewelry I didn't find something to like, from the all the rings my kids gave me when they were little and they bought at Chuckie Cheese (a place where BAD MOMs and BAD DADs end up for eternity) with their tickets, to this ring,
my EVER
(as in my forever ring) - (I hope).. so my hubster and I came to a meeting of the minds, IT'S time to get the ring of all rings. I will quit pontificating and post a few pix but;
A few words: WHITEFLASH - I love them, I've purchased 2 rings from them and their quality is beyond measure. I love doing business with them.. CLASS ACT all the way. Becca at WF: thank you thank you thank you, you and I chatted about this stone and you made me feel happy about this stone because truth is, this is an expensive stone to me and scary, I love this ring and Becca is top notch.. Thank you girl. Vera at WF: totally also top notch, she kept me in the loop, the setting was scary to me also because I was modifying their Legato 4 prong ring to a 6 prong tiffany head with claw prongs, they hit a supersonic home run outta the house setting. I truly was apprehensive, no need. I Love this ring.

I thank everyone along the way DS2006, Missy, Callie, Marcy, Austina, AV_, Mamabean, Slick1, Jimmanne, and all the people who have posted their journey to a ring, without you all I don't think I'd have the guts to buy something like this oneline. THANK YOU everyone! And a shout out to @nala Nala I have loved every setting you have posted, each one of them has been perfection. @missy Bubbalah, is there really any words to describe an orb of carbon that radiates and emanates eternal rainbows of light.. nope. @mrs-b I got to try on MrsB's 3 stone ring; one word HEAVEN.. I feel indeed lucky to have had all these experiences in my love of diamonds and jewelry and especally people.

Please remember I am 66 and old (but still quite hip and cool ha!) and I couldn't take a pix to save my life, but here are a few. Thank you all if you got this far!

Tekate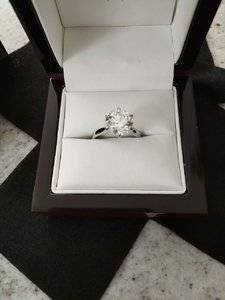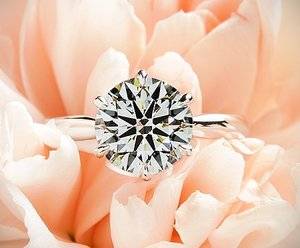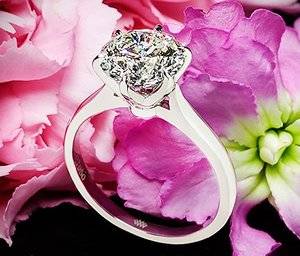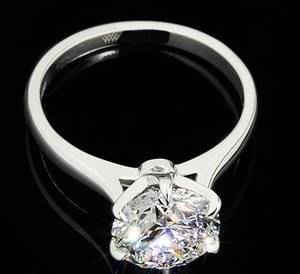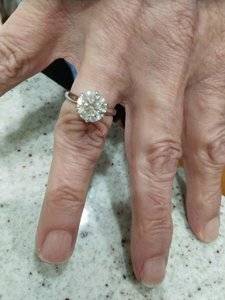 Last edited: